Posted on 7/14/2017 1:00:00 PM.
Michelle Southern reporting.
The SEC Media projections are out and the 2017 LSU football team is picked to finish behind Alabama and Auburn in the SEC West. Tiger Rag Editor Cody Worsham says these projections aren't surprising, especially when it comes to Alabama who continues to be the well-deserved favorite in the West.
SEC Media, LSU, Auburn, Alabama, Georgia, Cody Worsham, Tiger Rag
---
Posted on 7/10/2017 9:22:00 PM.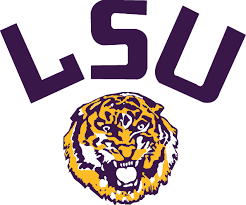 LSU Football Coach Ed Orgeron says Quarterback Danny Etling is nearly 100% after undergoing back surgery, but he's not ready to name him the starter for the season opener against BYU. Orgeron says he wants the other QBs compete for the job and get an evaluation from new offensive coordinator Matt Canada.
LSU, Ed Orgeron, Devin White, Danny Etling, Lowell Narcisse
---
Posted on 7/9/2017 2:30:00 PM.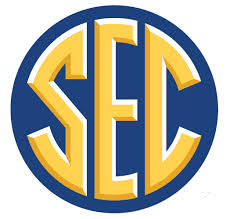 LSU Football Coach Ed Orgeron returns to SEC Football Media Day on Monday in Hoover, Alabama. Orgeron's last appearance was in 2007 as the head coach of Ole Miss. The Rebels went 3-9 that year and Orgeron was fired. Tiger Rag Editor Cody Worsham says Coach O will be asked numerous times today how he's changed as a coach.
LSU, SEC Media Days, Ed Orgeron, Derrius Guice, Matt Canada
---
Posted on 7/6/2017 11:37:00 AM.
LSU Baseball Coach Paul Mainieri announced today that pitcher Eric Walker will undergo surgery for a tear in the ulnar collateral ligament of his right elbow, causing him to miss the 2018 season. Tiger Rag Associate Editor James Moran says this is bad news for the Tigers as they expected him to be the starting Friday night pitcher.
More
LSU baseball, LSU, Paul Mainieri, Eric Walker, James Moran
---
Posted on 6/30/2017 4:58:00 AM.
LSU baseball had its most successful season since winning the national championship in 2009 and Tiger Rag Associate Editor James Moran says the pieces are in place to make it to Omaha again next year. Moran says the biggest question is with the starting rotation as the Tigers top two starters, Alex Lange and Jared Poche, are moving on to pro ball.
LSU, Daniel Cabrera, Nick Stroz, Mason Doolittle, Zack Hess, Eric Walker, Antoine Duplantis, Zach Watson
---
Posted on 6/27/2017 10:29:00 AM.
Tiger fans will soon have a new brew of their own, as Louisiana's own Community Coffee gears up to launch an LSU Blend full-bodied special dark roast coffee. Community Coffee spokesperson Jodi Conachen says the Baton Rouge based company wanted to honor its roots. She says fans of the purple and gold will love the new LSU Blend.
More
Jodi Conachen, Community Coffee, LSU blend, LSU
---
Posted on 6/26/2017 9:20:00 PM.
A three-run 4th inning by Florida proved to be to much for LSU as the Gators held on for a 4-3 victory to take Game 1 of the best three series. Florida is now one win away from its first national championship.
LSU, Florida, Brady Singer, Antoine Duplantis
---
Posted on 6/25/2017 1:31:00 PM.
Michelle Southern reporting.
It'll be an SEC showdown in the College World Series Finals as LSU takes on conference rival Florida in a best-of-three beginning Monday night. The Tigers and Gators have already met in a series this season, with Florida taking two of three in Gainesville.
college world series, lsu, florida, omaha, finals
---
Posted on 6/24/2017 4:52:00 PM.
By Jeff Palermo
For the first time since 2009, the LSU Tigers will play in the championship series of the CWS after a dominating 6-1 victory over Oregon State. Caleb Gilbert was terrific on the mound and the Tigers hit three home runs.
LSU, Oregon State, Michael Papierski, Kramer Robertson, Beau Jordan, Caleb Gilbert
---
Posted on 6/19/2017 9:47:00 PM.
LSU found out why Oregon State has just four losses, but the Tigers also helped them in a 13-1 defeat to the top seeded Beavers. LSU pitchers walked 11, there was a big error by Kramer Robertson and a couple of other plays in the field were also not made.
LSU, Oregon State, College World Series
---
Next Entry