Posted on 11/16/2018 12:42:00 PM.
The Mad Hatter agrees to a 1.5 million dollar contract settlement with LSU that frees him up to chase new job opportunities, whether on the field or silver screen. Les Miles had 6.5 million left on the contract he signed in 2005 that was cut short after he was fired in 2016.
More
Les Miles, LSU, Louisiana, Kansas, 2018
---
Posted on 11/15/2018 4:29:00 AM.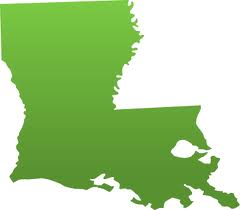 The Bureau of Economic Analysis has announced the Gross Domestic Product grew in Louisiana for the second quarter of 2018, making it the 12th fastest economic growth in the nation, and third among the 12 states of the southeastern region. LSU economist Loren Scott said the state's percentage rate of growth just barely outpaces the national average.
More
Loren Scott, GDP, Economy, LSU, Construction, Chemical
---
Posted on 11/14/2018 11:19:00 AM.
One of the nation's top high school running backs in the nation has committed to LSU. Destrehan's John Emery is rated as the second best running back in the country, according to 247 sports.
Tiger Rag Editor James Moran says Emery could be the next great running back to come through Baton Rouge
.
John Emery, LSU, Tiger Rag, Georgia, recruiting, 5-star, Destrehan
---
Posted on 11/10/2018 11:50:00 PM.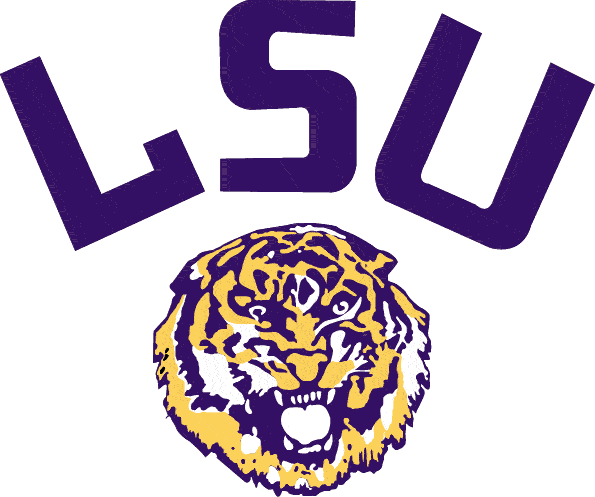 LSU heads into its final home game of the year with an 8-2 record after holding on to beat Arkansas 24-17 on a frigid night in Fayetteville. The Tigers looked like they were going to win this game going away, but the Hogs scored two fourth quarter touchdowns. Coach Ed Orgeron was happy, even though the game got close.
LSU, Arkansas, Ed Orgeron, Joe Burrow, Grant Delpit
---
Posted on 11/7/2018 1:41:00 PM.
An Alabama fan who was allegedly assaulted at the Ponchatoula Pub after the Bama/LSU game is dead from injuries sustained in the incident. 46-year Robert Bowers was hospitalized Sunday, and 27-year-old Azia Crockett and 24-year-old Ryan Anthony are in jail. Police Chief Bry Layrisson says Crockett sucker punched Bowers.
More
Alabama, LSU, Ponchatoula, assault, Louisiana, crime, 2018
---
Posted on 11/6/2018 1:21:00 PM.
LSU linebacker Devin White says the two weeks leading up to the Alabama game were very emotional for him. White spoke to reporters for the first time since the controversial targeting penalty that forced him to miss the first half of last Saturday's game. White believes he could have made a difference.
Devin White, targeting penalty, LSU, Alabama, bogus
---
Posted on 11/5/2018 2:50:00 PM.
The LSU School of Veterinary Medicine receives the largest commitment in school history, and the eight largest gift in LSU Foundation history.
More
LSU, School of Veterinary Medicine, Soong, charity, Louisiana, 2018
---
Posted on 11/3/2018 11:17:00 PM.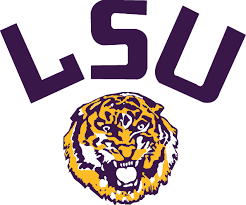 Despite all of the emotion, confidence and belief among Tiger nation that LSU could not beat number one ranked Alabama, as the Crimson Tide won easily 29-0 on Saturday night. The Bayou Bengals were held to 196 total yards. Coach Ed Orgeron says Alabama's defense over powered them
.
LSU, Alabama, Ed Orgeron, Kardell Thomas
---
Posted on 11/2/2018 2:38:00 AM.
ESPN has named southeast Louisiana the center of the football universe this weekend with the two best games of the week being played in Baton Rouge and New Orleans.

#3 LSU takes on #1 Alabama in Tiger Stadium, and president of Visit Baton Rouge Paul Arrigo says the hotels are packed.
Louisiana, sports, football, NFL, College, NCAA, LSU, Bama, Saints, Rams, tourism
---
Posted on 11/1/2018 1:33:00 AM.
LSU is encouraging fans looking for tickets to Saturday's SEC Showdown between the Tigers and Crimson Tide to use the school's official ticket reselling partner StubHub. LSU Ticket Manager Brian Broussard says that way if there's a problem, they can find fix it.
More
LSU, Alabama, football, NCAA, rivalry, Louisiana, college, 2018, tickets, scams
---
Next Entry