Posted on 9/17/2018 6:57:00 PM.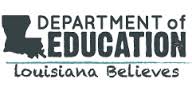 Louisiana will receive $1.8 million annually over five years after receiving a grant from the U.S. Substance Abuse and Mental Health Services Administration. The funding will be used to establish a comprehensive Louisiana School Mental Health Support Program within thirty-four schools throughout Louisiana. Louisiana Department of Education spokesperson Sydni Dunn says it'll help provide special training to school personnel.
More
Department of Education, Mental Health, Grants
---
Posted on 5/31/2017 6:03:00 AM.
A study out of Australia finds late night phone usage could hurt teens' sleep quality and mental health. LSU Health Sciences Center in New Orleans clinical psychologist Michelle Moore is not surprised by the findings and says parents shouldn't allow their kids to have cellphones in their rooms at night. She says the bright light on the screen isn't the only thing keeping them awake.
More
Michelle Moore, LSU Health New Orleans, cell phones, mental health
---
Posted on 12/8/2016 3:40:00 AM.
A landmark mental health reform bill co-authored by Republican U.S Senator Bill Cassidy is on its way to be signed into law by the President. Cassidy says this measure will expand access to resources for those who need treatment for mental illnesses.
More
Bill Cassidy, mental health, reform
---
Posted on 12/1/2016 10:40:00 AM.
A bill co-authored by US Senator Bill Cassidy that seeks to reform mental healthcare has passed the US House and could receive Senate approval next week. Cassidy says this legislation is two years in the making, with the goal of making sure patients are not denied care. He says the bill should foster more mental health professionals, as well as create more outpatient treatment settings.
More
Bill Cassidy, mental health, mental illness,
---
Posted on 6/14/2016 10:48:00 AM.
The tragic massacre in Orlando has many people asking why someone would do something like that. Executive Director of Behavioral Health Services at Baton Rouge General, Ann Wilder, says mental health problems may have been a factor. Wilder says people can look for early warning signs of mental disorders in others that may be an indicator that person could be a danger to himself or others.
More
Ann Wilder, Orlando shooting, mental health
---
Posted on 12/3/2015 3:07:00 AM.
A report from the national Mental Health Association shows Louisiana as a state with among the highest occurrences of mental illness and the lowest rates to access to care.
Louisiana, mental health, mental illness, Medicaid, Brittany Howard
---
Posted on 7/25/2015 1:03:00 PM.
Louisiana Attorney General Bubby Caldwell wants to assemble a team of health professionals to help identify unstable and violent persons and communicate that information with law enforcement. Caldwell says he's tired of seeing mass shootings like the one that happened Thursday night in Lafayette.
More
Buddy Caldwell, mental health, Attorney General, Lafayette, The Grand, John Houser
---