Posted on 6/10/2018 6:55:00 AM.
Public school students can have a bulletproof backpack next school year as a result of a new state law. Republican Senator Mike Walsworth, who sponsored the bill, says it could protect students in the event of an active shooter on campus.
But, if you are interested in obtaining one, you may need to act now to have one in time for the next school year.
More
bulletproof backpacks, active shooter, Mike Walsworth
---
Posted on 5/3/2018 4:20:00 AM.
A bill that would allow students to wear bulletproof backpacks in public schools is set for final passage after clearing the House Education Committee. The legislation, inspired by the Parkland, Florida Shooting, received unanimous support. West Monroe Republican Mike Walsworth says something needs to be done about the lack of safety for school children.
More
Mike Walsworth, bulletproof, backpack, legislation
---
Posted on 4/9/2018 4:32:00 PM.
Lawmakers approve legislation to allow students to have a bulletproof backpack at school. West Monroe Senator Mike Walsworth says parents are looking at ways to make sure their children can protect themselves, if a shooter enters the school. He says this is one option.
More
Mike Walsworth, bulletproof backpacks, JP Morrell
---
Posted on 3/26/2018 4:21:00 PM.
A bill to allow bulletproof backpacks on school campuses passed a Senate committee. West Monroe Senator Mike Walsworth says it's unfortunate that steps are needing to be taken to protect school students, but he would rather take preventative action, than rely on school resource officers and other law enforcement
.
"There's just not one sure fire way to protect our kids. I would think we would of thought the officer in Florida would have been there to protect our kids and he didn't do his job."
More
Mike Walsworth, bulletproof backpacks, florida school shooting
---
Posted on 5/17/2017 11:11:00 AM.
The Senate Labor Committee approves a proposal to increase the minimum wage to $8.50 over the next two years. The federal minimum wage is $7.25 an hour, and this measure would create a state minimum wage at $8.00 by 2018 and increase to $8.50 by 2019. State Director of the National Federation for Independent Business, Dawn Starns opposes the measure because she says it will create uncertainty for small businesses.
More
Troy Carter, Mike Walsworth, Rob Shadoin, minimum wage
---
Posted on 4/11/2017 4:38:00 AM.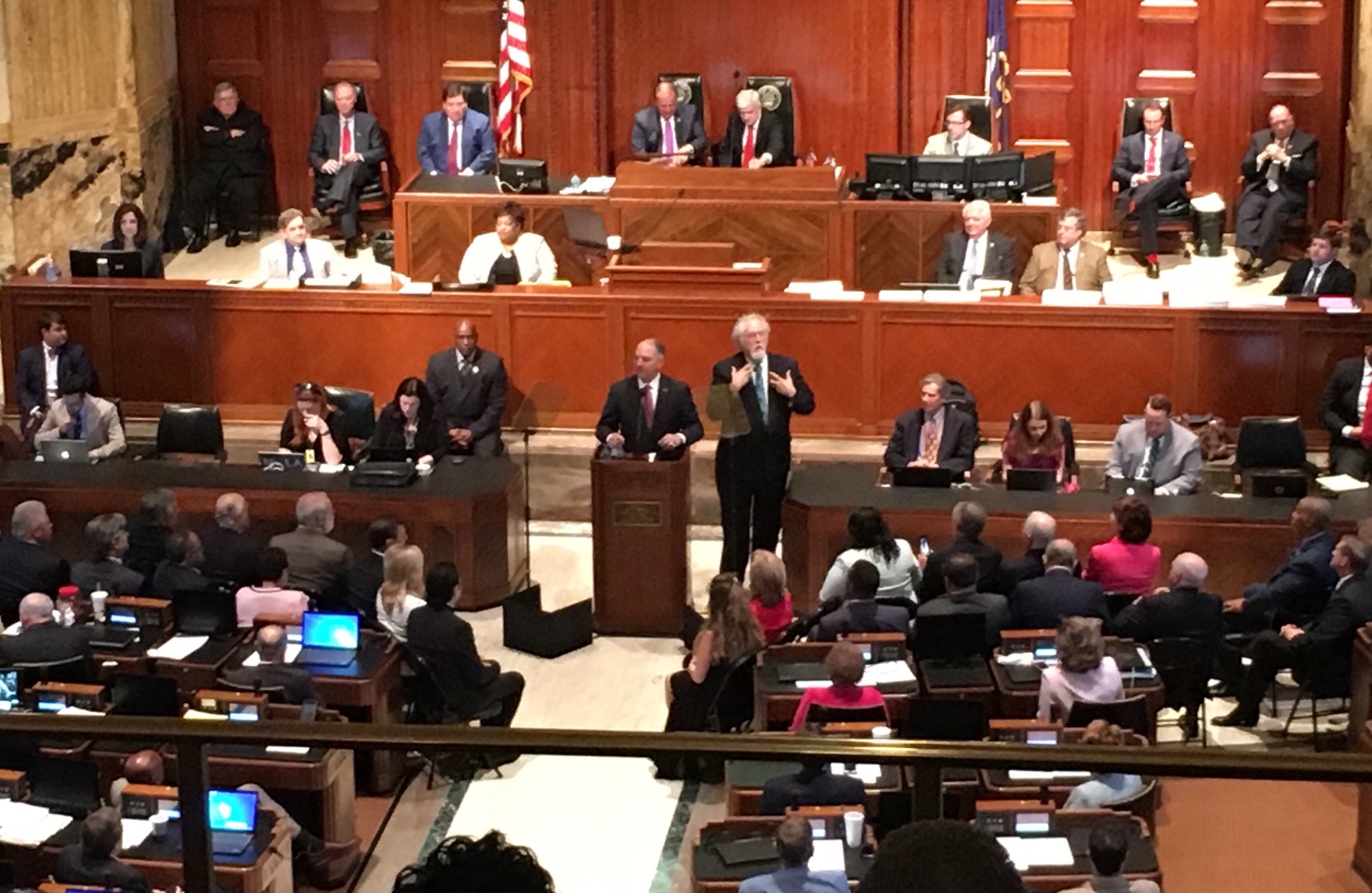 The House Ways and Means committee begins today pouring over some of the proposals included in the governor's tax plan. John Bel Edwards ambitious proposal will increase taxes on many businesses, but he says it will lead to lower income taxes for 90 percent of taxpayers. Baton Rouge Representative Ted James is confident once more details of the plan come out, there will be ample support.
More
John Bel Edwards, Ted James, Mike Walsworth, Pat Smith, Rob Shadoin
---
Posted on 8/26/2016 5:45:00 AM.
State agencies are severely understaffed at a time when people need them the most. West Monroe Senator Mike Walsworth says during tough budget times, there were employment cutbacks at the Department of Children and Family Services and the Governor's Office of Emergency Preparedness, because Louisiana hasn't seen a hurricane in several years.
More
Mike Walsworth, #laflood
---
Posted on 6/27/2016 6:34:00 AM.
Plans are in the works for Shreveport-Bossier to get a new bridge over the Red River, and Monroe residents are asking when will the state pay for a new bridge over the Ouachita River, as there's been talk of a new bridge in that area for decades. Ouachita parish police juror Walt Caldwell says a new bridge in Monroe would cost around $300 million, and there isn't enough money in the state capital outlay budget to cover the cost.
More
Walt Caldwell, Mike Walsworth, Lea Joyner Bridge
---
Posted on 6/24/2016 5:27:00 AM.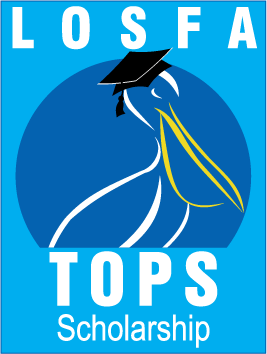 Just before midnight, the Louisiana legislature gave final approval to a spending bill that calls for the TOPS scholarship program to be fully funded for the fall semester. West Monroe Senator Mike Walsworth says it's the right thing to do.
TOPS, mike walsworth, john bel edwards, louisiana legislature, budget
---
Posted on 6/23/2016 12:18:00 PM.
A new law goes into effect on August 1 that expands the felony for assaults on police officers. West Monroe Senator Mike Walsworth says under the previous law, assaulting an officer with anything other than a gun was a misdemeanor. He says this new law expands that language to include the use of any weapon in the felony language, not just a firearm.
More
Mike Walsworth, assault on an officer, felony
---
Next Entry