Posted on 11/14/2018 12:35:00 PM.
Many residents in north central Louisiana woke up to snow falling on Wednesday and it goes down as the earliest accumulation of snowfall for that part of the state. National Weather Service Shreveport meteorologist Mario Valverde says a light dusting of snow covered several parishes, but the most accumulation was in Monroe.
More
Winter Weather, Shreveport, Monroe, Snow, National Weather Service
---
Posted on 7/31/2018 9:55:00 AM.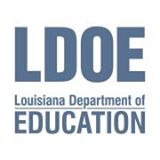 The Louisiana Department of Education has announced the most recent recipients of the titles of Teacher and Principal of the Year.

The Principal of the Year honor goes to Dr. Eric Davis of Wossman High School in the City of Monroe School District. Davis says he believes the growth in his students is what landed him the award.
More
Louisiana Department of Education, Bossier City, Monroe
---
Posted on 6/20/2018 12:18:00 PM.
A 59-year-old man walked out of prison as a free man for the first time in his adult life after serving over 40 years for a murder in Monroe. Gerald Manning's second-degree murder conviction was dropped in the 1977 death of Vonda Harris as a result of recent DNA testing His attorney, Kristin Wenstrom, says Manning accepted a a plea of lesser charges, which resulted in his release.
More
Gerald Manning, Vonda Harris, Kristin Wenstrom, Monroe
---
Posted on 2/12/2018 3:00:00 AM.
A Monroe man has designed a product called Streamleash to help you have better control of your dog. Ian Blaylock says as a runner, if his dog quickly ran in one direction, he would lose his balance and control of his pet. He says Streamleash allows the leash to extend, but the user is in control of the cord length.
"It seemed to me it would be more practical to have an automatic break inside the leash, so you would manage the cord length for your dog," Blayock said.
Streamleash, Ian Blayock, leash, Monroe, Kickstarter
---
Posted on 2/8/2018 5:35:00 PM.
Drax Biomass is relocating its headquarters from Atlanta to Monroe, in what Governor John Bel Edwards is hailing as another big win for Louisiana's economy. Drax already operates two wood pellet manufacturing facilities and a shipping operation in the state. Monroe Chamber of Commerce President and CEO Sue Nicholson says Drax already employs 150 workers in the state.
More
Monroe, Drax Biomass, Sue Nicholson
---
Posted on 2/2/2018 10:59:00 AM.
Monroe based CenturyLink is opening a new outbound sales center bringing 150 jobs to the area. The center will be located on Forsythe Avenue. CenturyLink spokesperson Anne Marie Sartor says the center will focus on small businesses throughout the country in helping them with needs.

"Small businesses are integral and a growing part of the U.S. economy, as much of their success is really contingent on the technology and the network solutions that can help them grow."
CenturyLink, Level 3 Communications, Monroe
---
Posted on 1/16/2018 11:20:00 AM.
The winter storm has had some pretty significant impacts on Ouachita Parish today. Glen Springfield with the Sheriff's Office says it's been snowing since just before daylight, with just a little accumulation. He says ice has caused the closure of I-20 interstate ramps and some overpasses.
(Photo by Richard A. Winder Sr in Monroe, LA)
More
Snow Day, Monroe, Ouachita Parish Sheriff's Office, Glen Springfield
---
Posted on 11/15/2017 3:41:00 AM.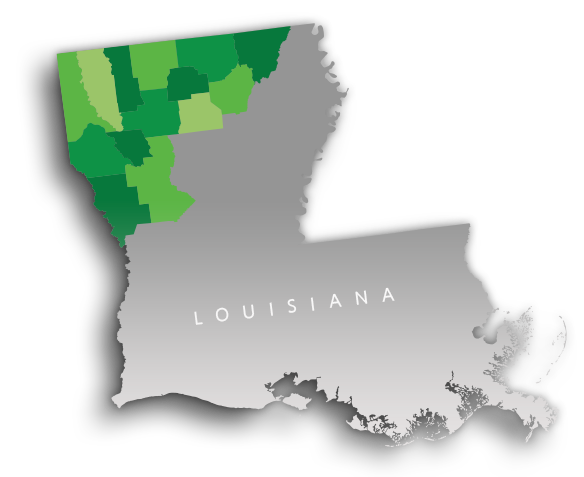 The newest numbers from the Cost of Living Index for the third quarter of this year rank Monroe and Shreveport in the top for the most affordable cities to live in the Bayou State. President of North Louisiana Economic Partnership Scott Martinez says the consumer's dollar goes farther in these markets.
More
Cost of Living, Monroe, Shreveport, NLEP, Scott Martinez
---
Posted on 11/1/2017 10:18:00 AM.
The 24-billion-dollar acquisition of Level 3 Communications by Monroe based CenturyLink is now complete, expanding the largest public trading company in Louisiana to more than 350 metropolitan areas. CenturyLink spokesperson Ann Marie Sartor says the merger allows them to continue leading the telecommunications industry.
More
CenturyLink, Level 3 Communications, Monroe,
---
Posted on 10/12/2017 3:32:00 PM.
The Monroe children's television star known as Mr. Wonder will have his day in court in February. Frank John Selas the Third, is facing child molestation charges from allegations that stem from a Rapides Parish camping trip in 1979. The now 77-year-old was arrested in 2016 in San Diego. Selas' Attorney Mike Small wanted an earlier trial date than February 5th, but there were several extenuating circumstances.
"The judge had the rather difficult task of coordinating dates that were available to both me and my co-counsel from San Diego, the prosecutor and of course the court's prior commitments," Small said.
Small says Selas remains in good spirits despite his time in jail over the last 21 months.
"He's been incarcerated either in California or here since January of 2016. He gets very good treatment here. The sheriff is very lenient in allowing visitation", Small said.
Selas has pleaded not guilty to all charges, including the two counts of aggravated rape. Small is confident his client will be found not guilty, because the now 45-year-old accuser has a criminal history.
"The complainant was a former police officer. He has a prior federal felony conviction, a firearms conviction and his of course his credibility will be at issue", Small said.
A pretrial conference is scheduled for December 18.
Frank Selas, Mr. Wonder, Monroe
---
Next Entry