Posted on 6/24/2016 1:40:00 AM.
The Louisiana filmed movie, Free State of Jones, starring Matthew McConaughey comes out in theaters today. Executive Director of Celtic Studios Patrick Mulhearn says the movie revolves around a Mississippi farmer who tries to secede from the Confederacy. He says the movie is set during the Civil War and was filmed in 10 different Louisiana parishes.
More
movies, Hollywood South, Celtic Studios, Free State of Jones, Bad Moms, When the Bough Breaks, Magnificent 7, Deepwater Horizon, Patrick Mulhearn
---
Posted on 2/4/2016 12:05:00 PM.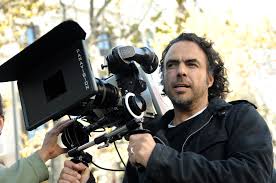 Three Louisiana cities are in the Top 10 of the best places to live and work as a moviemaker in 2016. New Orleans ranks number two, Baton Rouge comes in at number three and Shreveport-Bossier is ranked ninth.
More
New Orleans, Baton Rouge, Shreveport-Bossier, film industry, movies, Chris Stelly
---
Posted on 4/21/2015 4:14:00 AM.
According to an LSU Public Policy Polling survey done for the state's film industry, 80% of Louisianians agree it's good for the economy to have movies made here. The survey also found that about half of the public isn't aware that Louisiana is No. 1 in the nation for movie production.
patrick mulhearn, movies, film tax credits, public policy polling
---