Posted on 11/23/2018 5:06:00 AM.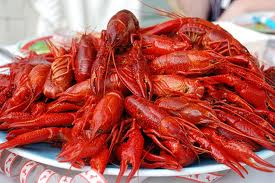 Louisiana's crawfish industry produces more than 300-million dollars a year, but there's a dark cloud hovering over producers. LSU AgCenter aquaculture specialist Greg Lutz says the white spot virus is a threat to this growing industry.
Crawfish, white spot syndrome, mudbugs, Greg Lutz, LSU Ag Center
---
Posted on 1/22/2018 12:57:00 PM.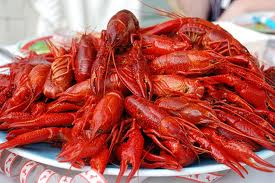 Crawfish season in Louisiana may be slightly delayed this year thanks to last week's arctic blast, but the good news is that they did survive. Dr. Greg Lutz with the LSU Ag-Center says when it gets extremely cold, crawfish just sit there and can't move even if they wanted to.
crawfish, mudbugs, greg lutz, cold snap, mardi gras, lsu agcenter
---
Posted on 3/20/2015 3:21:00 AM.
Michelle Southern reporting.
Spring is in the air and crawfish season is in full swing in Louisiana. Gulf Seafood Institute Chairman Harlon Pearce says they expected a substantial change in the price of the mudbugs once we got those crazy early March winter temperatures out of the way and you'll certainly see it this weekend.
crawfish, ray mcclain, harlon pearce, mudbugs
---
Posted on 4/17/2014 12:39:00 PM.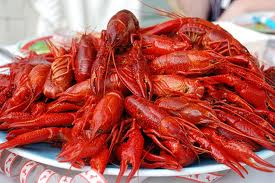 The Department of Wildlife and Fisheries have arrested a Crowley man for alleged theft of crawfish and criminal trespassing. 39 year-old Jason Mire was observed allegedly taking crawfish from traps in a pond that did not belong to him.
crawfish, theft, mudbugs
---