Posted on 12/1/2017 12:48:00 PM.

Michelle Southern reporting.
A new Food Network series called "Cajun Aces" staring two south Louisiana chefs premiers Saturday night. Husband and wife chefs Cody and Samantha Carroll run Hot Tails in New Roads, and Sac a Lait in New Orleans.
cody carroll, samantha carroll, hot tails, sac a lait, food network, new orleans, cajun aces
---
Posted on 11/17/2017 1:55:00 AM.
Michelle Southern reporting.
Tickets are on sale now for WrestleMania 34, which takes place April 8th at the Mercedes Benz Superdome in New Orleans. The last time WWE's flagship show came to The Big Easy was in 2014, bringing in over 75,000 fans and generating $142 million dollars in economic impact.
WrestleMania, Mercedes Benz Superdome, New Orleans, Big Show
---
Posted on 11/14/2017 11:45:00 AM.
With the announcement of DXC Technology opening a digital transformation center, over 2,000 direct jobs will be created in New Orleans over the next seven to eight years.
Demographer Greg Rigamer says these new jobs are extremely significant for the technology community in the Crescent City. He says Louisiana provided $120 million in incentives to attract the company's attention.
More
DXC, New Orleans, Greg Rigamer
---
Posted on 10/17/2017 11:13:00 AM.
An 18-month-old is dead following a gruesome murder. New Orleans Police says the father, 45-year-old Mark Hambrick told police "God made him do it." Police Chief Michael Harrison says Hambrick called himself into police several hours after he killed the child.
More
mark hambrick, mike harrison, New Orleans, bywater neighborhood
---
Posted on 10/17/2017 2:47:00 AM.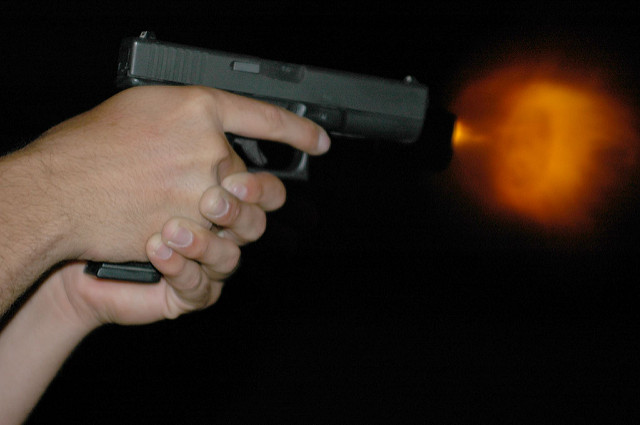 Louisiana is once again tops for murders in the country. The FBI's Uniform Crime Reporting Program says the states murder rate was 11.8 per 100,000 persons, with 554 homicides in 2016. New Orleans based Crime analyst Jeff Asher says this trend has gone on for some time.
murder rate, tops in murder, Louisiana, New Orleans, Baton Rouge
---
Posted on 9/1/2017 3:08:00 AM.
The New Orleans Convention and Visitors Bureau is gearing up for a busy weekend as the LSU-BYU season opener takes at the Mercedes Benz Superdome at 8:30 p.m Saturday.
More
New Orleans, Kristian Sonnier, Superdome, Decadence Festival
---
Posted on 8/17/2017 8:05:00 AM.
Michelle Southern reporting.
Tom Benson's Dixie Beer is entering new markets all across the Gulf South area, and now residents in Lafayette and Baton Rouge will be able to enjoy Louisiana's iconic brew.
Ben Hales is the Senior Vice President of the Saints and Pelicans and is helping Benson oversee operations of the century-old Dixie Beer brand.
Tom Benson, Dixie Beer, New Orleans, Ben Hales, Saints, Pelicans
---
Posted on 8/10/2017 12:42:00 PM.
Michelle Southern reporting.
Governor John Bel Edwards joined New Orleans Mayor Mitch Landrieu today to discuss the possibility of more flooding in the city, as a turbine caught fire overnight forcing a pumping station to move to last resort power.
Governor John Bel Edwards, New Orleans Mayor Mitch Landrieu, New Orleans, flooding, state of emergency, pumping station, fire
---
Posted on 8/7/2017 12:02:00 PM.
City officials say the roughly 10 inches of rain that fell on New Orleans Saturday was too much for the city's 24 pump stations to handle. Executive Director of the Sewerage and Water Board Cedric Grant says the pumps were running at full capacity, despite inches of water pouring into homes and businesses throughout the city.
More
Cedric Grant, New Orleans, flood, Sewerage and Water Board
---
Posted on 8/4/2017 11:05:00 AM.
Chefs from around the country will compete at the Morial Convention Center in New Orleans on Saturday for the chance to become the King or Queen of Seafood in the Great American Seafood Cook-off. Lt. Governor Billy Nungesser says this is a chance for Louisiana to show off our fresh seafood.
More
Billy Nungesser, Great American Seafood Cook-Off, New Orleans
---
Next Entry