Posted on 7/3/2018 11:44:00 AM.
Big changes in the Big Easy as the Pelicans roster has been restructured during NBA free agency. Veteran point guard Rajon Rondo went to L-A, and All-Star Center DeMarcus Cousins is heading to Golden State.
They've been replaced by former Ragin Cajun point guard Elfrid Payton and six-foot-nine forward Julius Randle. Pelicans beat writer Scott Kushner for the Advocate says it's definitely a mixed bag for Pels fans, but could really pay off.
More
New Orleans Pelicans, NBA, Free Agency, Demarcus Cousins, Julius Randle
---
Posted on 5/6/2018 5:23:00 PM.
The Pelicans fell behind 17-4 right after the opening tip and never recovered as Golden State thumped New Orleans 118-92 at the Smoothie King Center on Sunday.
The victory gives the Warriors a 3-to-1 lead in the series and they can close out the series on Tuesday night in Oakland.
New Orleans Pelicans, Golden State Warriors, Anthony Davis, Kevin Durant
---
Posted on 4/19/2018 6:33:00 AM.
The Pelicans are rolling back into New Orleans up 2-0 in their first round playoff series against the Trailblazers, after a suffocating defense sucked the life out of Portland's star duo of CJ McCollum and Damian Lillard. Pelicans Senior Vice President of Sales, Mike Stanfield says New Orleans' stars are putting on a clinic.
New Orleans Pelicans, Jrue Holiday, Anthony Davis, Mannie Fresh
---
Posted on 4/18/2018 10:42:00 AM.
The Pelicans return to New Orleans with a two games to nothing series lead over Portland after a 111 to 102 victory last night. Jrue Holiday scored a career playoff-high 33 points. And on the defensive end, Holiday held Damian Lillard to 17 points. Head Coach Alvin Gentry says Holiday has been playing at a high level for a while.
New Orleans Pelicans, Portland Cavaliers, basketball
---
Posted on 9/12/2017 1:46:00 AM.
The Shreveport City Council is slated to vote today on whether or not to move forward with the necessary steps to build a more than $100 million dollar mixed-use complex along the Cross-Bayou Corridor. It's expected this would solidify the efforts of the city to attract the New Orleans Pelicans' development league.
Shreveport City Council, Tyler Comeaux, New Orleans Pelicans, Cross-Bayou Corridor
---
Posted on 2/22/2017 12:45:00 PM.
Michelle Southern reporting.
DeMarcus Cousins, aka Boogie, was officially introduced Wednesday as one of the newest members of the New Orleans Pelicans. The All-Star comes to The Big Easy from Sacramento and practiced with the Pels for the first time today.
demarcus cousins, new orleans pelicans, anthony davis, alvin gentry
---
Posted on 6/23/2016 7:21:00 PM.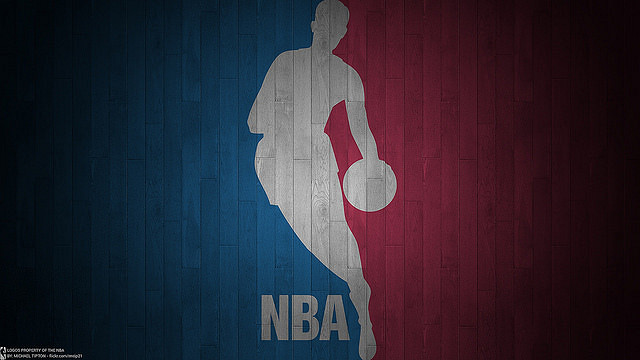 As expected former LSU star Ben Simmons was selected by the Philadelphia 76ers with the first overall pick in the NBA Draft. He's the second player from LSU to be taken with the top pick. Shaquille O' Neal was the first in 1992. Simmons says this is a dream come true
.
Ben Simmons, Buddy Hield, NBA draft, New Orleans Pelicans, Philadelphia 76ers
---
Posted on 3/7/2016 3:51:00 AM.
Colfax Representative Terry Brown has filed legislation for the regular session that would require the governor to look over Louisiana's agreements with the Saints and Pelicans and allow him to renegotiate the contracts to reduce state subsidies. Brown says if we're cutting public dollars for developmentally disabled children and roadways, state-funding for professional sports teams should be reduced.
More
Terry Brown, regular legislative session, New Orleans Saints, New Orleans Pelicans
---
Posted on 1/14/2016 12:37:00 PM.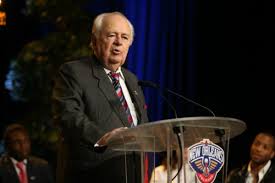 New Orleans Saints and Pelicans owner Tom Benson has been ordered by a Texas judge to give a deposition in the court battle over the family trust. Thus far, Benson has refused to personally participate in any of the proceedings.
Tom Benson, lawsuit, Tim Meche, New Orleans Saints, New Orleans Pelicans, family trust
---
Posted on 12/28/2015 1:28:00 PM.
Saints and Pelicans owner Tom Benson issued a statement in response to a Sunday Times Picayune column that suggested he sell both teams. Benson's response, "I'm not selling either team".
New Orleans Saints, New Orleans Pelicans, Tom Benson, Kristian Garic
---
Next Entry