Posted on 8/21/2016 5:09:00 PM.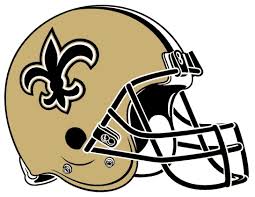 The Saints return to their training facility Monday after a disappointing performance in Saturday's 16-9 preseason loss to Houston. New Orleans' defense played well, as they held Houston to 59 rushing yards and forced a couple of turnovers. But Coach Sean Payton says the offense's performance was as bad as it gets
.
New Orleans Saints, Sean Payton, Brandon Coleman, Houston Texans, offense, training camp
---
Posted on 2/17/2016 5:41:00 PM.
LSU Football head coach Les Miles introduced two new additions to his coaching staff. The new additions have a strong ties to Louisiana. Jabbar Juluke has been named running backs coach while Dameyune Craig has been named as the wide receivers coach. Miles is thrilled they are on his staff.
LSU Football, Les Miles, Jabbar Juluke, Dameyune Craig, SEC, Auburn, LA Tech, offense, QB coach, RB coach
---