Posted on 3/28/2017 5:52:00 AM.
Louisiana's revised coastal restoration master plan will be taken up by lawmakers in the regular session, as part of the governor's legislative package to protect and restore the state's coast. The bill contains 120 projects to be completed over the next 50 years that will maintain over 800 square miles of coastal land. Jennings Senator Blade Morrish co-authored the legislation.
More
Blade Morrish, coastal restoration, regular session, oil spill
---
Posted on 11/21/2016 12:36:00 PM.
A USGS-NASA study found widespread shoreline loss across areas affected with oil from the Deepwater Horizon spill in 2010. Research Oceanographer Elijah Ramsey says they compared the damage before and after the spill in the Barataria Bay area.

He says in 2009 and 2010 there wasn't a lot of coastline erosion.
USGS, NASA, Elijah Ramsey, Barataria Bay, Deepwater Horizon, oil spill
---
Posted on 9/30/2016 1:56:00 AM.
The Deepwater Horizon movie premieres in theaters today and shows the story of the lives lost during the 2010 rig explosion off the coast of Louisiana. Lt Governor Billy Nungesser was the president of Plaquemines Parish when 11 crew members were killed in the worst offshore oil disaster in U.S. history and he says this movie accurately portrayed what went on during the blast.
More
Deepwater Horizon, oil spill, explosion, Billy Nungesser
---
Posted on 9/6/2016 10:41:00 AM.
The Coast Guard and other agencies are responding to an oil spill off the coast of Bay Long, near Grand Isle. Petty Officer Lexie Preston says roughly 5,300 gallons of crude oil leaked from a pipeline owned by Harvest Pipeline Company. She say it was struck by a vessel owned by Great Lakes Dredge and Dock Company.
More
Coast Guard, oil spill, Harvest Pipeline Company, Great Lakes Dredge and Dock Company, Lexie Preston
---
Posted on 5/16/2016 5:35:00 PM.
Scientists are in the Gulf of Mexico studying the effects of the 88,000 gallon oil spill from a Shell oil field. Florida State University Oceanographer Ian MacDonald says they want to find out what's going to happen to that oil as it starts to decompose in the water and the impacts it has on marine life. He says the leak is now contained but they observed oil still remains on the surface.
More
Gulf of Mexico, Shell, oil spill, Ian MacDonald, Timbalier Island
---
Posted on 10/5/2015 12:37:00 PM.
Louisiana's landmark $6.8 billion settlement with BP over the 2010 Deepwater Horizon disaster has been finalized. This clears the way for the state to begin receiving billions of dollars for coastal restoration and economic recovery.
Deepwater Horizon, BP, oil spill, settlement, Garret Graves
---
Posted on 4/20/2015 11:11:00 AM.
Today marks the fifth anniversary of the Deepwater Horizon explosion and a documentary filmmaker says the event and aftermath are still affecting people who were involved. Margaret Brown, director and producer of the documentary "The Great Invisible", says it was difficult to hear stories from workers on the rig who are still suffering from nightmares and PTSD.
Deepwater Horizon, oil spill, The Great Invisible, Margaret Brown
---
Posted on 3/30/2015 3:37:00 AM.
A proposal to be sponsored by New Orleans Representative Walt Leger would use Gulf oil spill money for possible long-term financing for Louisiana colleges. Leger feels a trust fund should be set up for colleges from recovery money received from the 2010 disaster.
More
Walt Leger, higher education, Louisiana, oil spill
---
Posted on 12/12/2014 4:45:00 AM.
Michelle Southern reporting.
A documentary dubbed the first comprehensive overview of the Deepwater Horizon oil rig explosion and aftermath, will open
at the Prytania theater in New Orleans today
.
The film, "The Great Invisible" is directed by Margaret Brown. She says her family has a house on the Alabama coast and they were sending her pictures of the area after the disaster in 2010.
More
Deepwater Horizon, BP, Oil Spill, Margaret Brown
---
Posted on 2/24/2014 2:49:00 PM.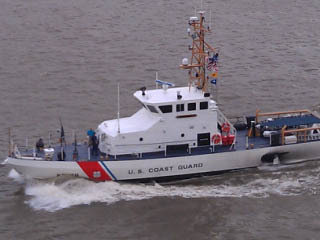 A 65-miles stretch of the Mississippi River that had been closed to maritime traffic since Saturday was re-opened this afternoon by the US Coast Guard. Petty Officer Ryan Tippets says they've been responding to a leaking barge in St. James Parish.
More
Missisippi River, Oil Spill, River Closed, U.S. Coast Guard
---
Next Entry