Posted on 6/26/2017 8:49:00 PM.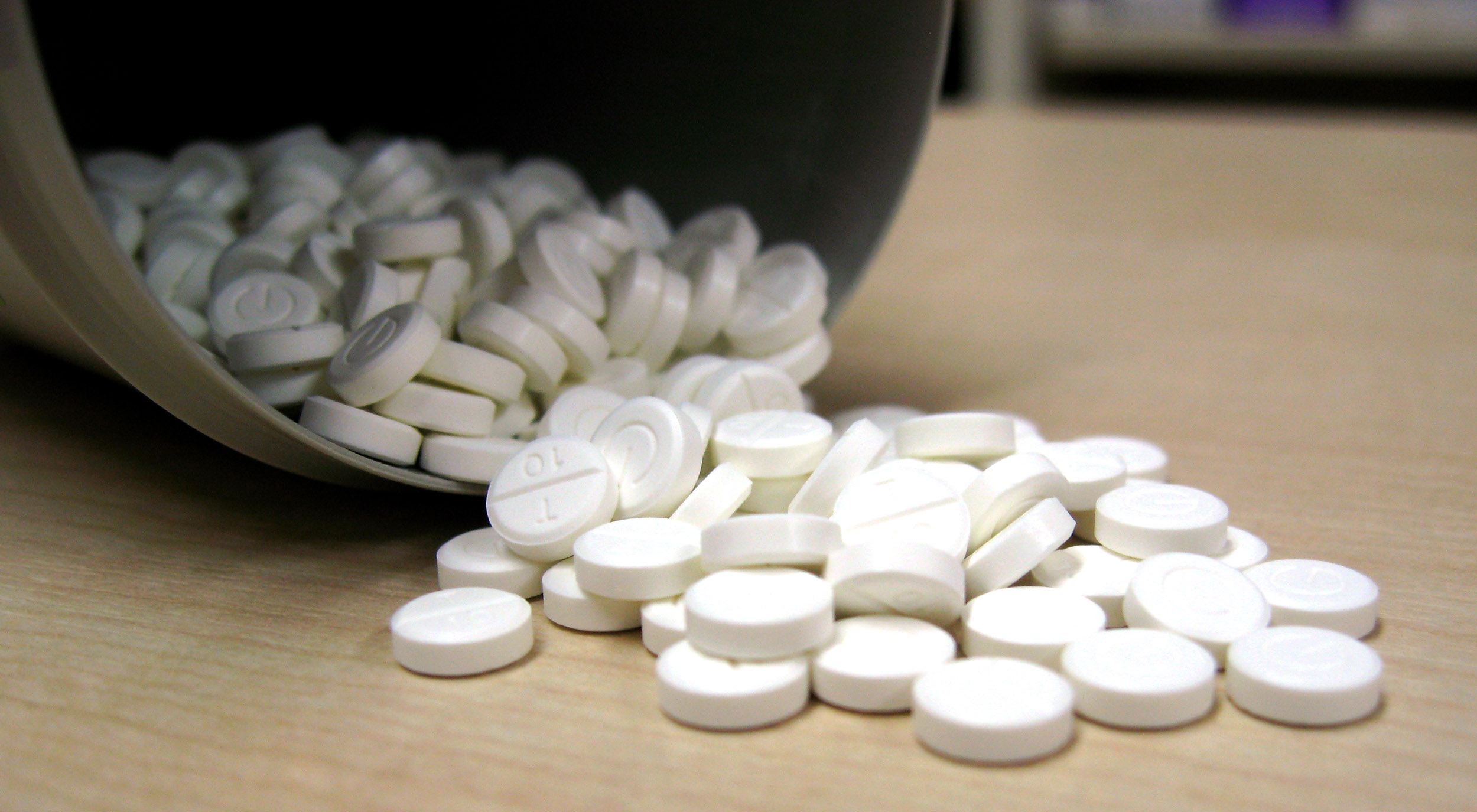 Even after lawmakers passed two laws aimed at addressing the state's opioid epidemic, experts say more can be done to solve the growing problem. East Baton Rouge Parish coroner Dr. Beau Clark says the new laws are phase one, which is to stop creating new addicts by limiting opioid prescriptions.
More
Beau Clark, opioids, overdose, addiction,
---
Posted on 12/27/2016 4:44:00 AM.
Michelle Southern reporting.
Officials are once again warning the public about more designer drugs that are making the rounds with a high potential of overdose. East Baton Rouge Parish Coroner Dr. Beau Clark says a recent death as been confirmed to be directly related to the use of "Novel Psychoactive or Synthetic Opiod Substances."
east baton rouge parish coroner, beau clark, drug, dangerous, overdose, opiod, heroin
---
Posted on 1/13/2016 12:37:00 PM.
Michelle Southern reporting.
A Denham Springs gas station owner is under arrest for allegedly selling a dangerous synthetic drug at the store, which caused two high school students to overdose. 36-year-old Essam Farhat faces 228 counts of possession with intent to distribute. Denham Springs Police Det. Glenn Lemoine says undercovers went in and bought the drug then later executed a search warrant.
synthetic drugs, juicy, denham springs, overdose, essam farhat, glenn lemoine, denham springs police department
---
Posted on 12/7/2015 11:03:00 AM.
The Terrebonne Parish Sheriff's Office continues to investigate last week's murder of a 56-year-old woman in Bourg. Capt. Dawn Foret says Pamela Johnson was found dead of a gunshot wound last Tuesday and the two children she was caring for were kidnapped by the shooter.
murder, overdose, heroin, Terrebonne Parish, Pamela Johnson, Christy Hurst, Terry Braud, Shantelle White, Dawn Foret
---
Posted on 11/20/2015 10:46:00 AM.
A 26-year-old Denham Springs man will spend the rest of his life in prison for shooting up his fiancee with heroin, causing a fatal overdose. An East Baton Rouge Parish jury found Jarret McCasland guilty of second-degree murder, which carries a mandatory life sentence. District Attorney Hillar Moore says a seldom used statue was used in his case
.
Jarret McCasland, Flavia Cardenas, heroin, overdose, Hillar Moore, Denham Springs
---
Posted on 5/1/2015 10:28:00 AM.
The St. Landry Parish Sheriff's Office reports that three people have been arrested in connection with the overdose death of 26-year-old Lance Gordon. Lt. Clay Higgins says Gordon became extremely ill after allegedly being injected with a drug cocktail prepared by 29-year-old Jessica Stelly.
(pictured: Jessica Stelly from St. Landry Parish Sheriff's Office.)
Lance Gordon, Jessica Stelly, Stephan Godeaux, Gene Dunbar, Clay Higgins, overdose
---