Posted on 11/15/2017 1:55:00 AM.
There have been three fatal police shootings in Louisiana in the last week, which leaves many asking why is this happening so frequently? Criminologist with the LSU School of Public Health Dr. Peter Scharf says the Bayou State has a relatively high rate of police using deadly force.
More
police, deadly force, Peter Scharf, LSU School of Public Health
---
Posted on 7/13/2017 11:46:00 AM.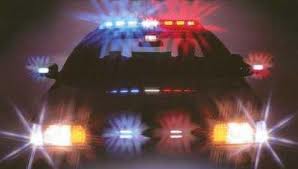 So far this year, 65 law enforcement officers have died in the line of duty, a 30 percent increase over the same period last year, according to the National Law Enforcement Officers Memorial Fund. President and CEO Craig Floyd says the leading cause of officer deaths is traffic fatalities.
More
Craig Floyd, National Law Enforcement Officers Memorial Fund, police
---
Posted on 6/28/2017 5:36:00 AM.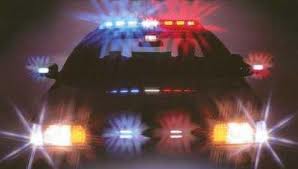 Governor John Bel Edwards signs into law measures aimed at keeping both motorists and police officers safe during a traffic stop. One of the new laws set to go into effect August 1 is by Plaquemine Representative Chad Brown and it requires driver's education courses to teach soon to be drivers about what to do during a traffic stop because every situation is unique.
More
Chad Brown, driver's education, traffic stops, police,
---
Posted on 12/29/2016 10:50:00 AM.
It's been a tough year for Louisiana law enforcement, as Louisiana was third in the nation for officers killed in the line of duty. President of the National Law Enforcement Officers Memorial Fund, Craig Floyd, says nationwide, 135 police officers were killed this year. He says firearms-related fatalities were the leading cause of on duty deaths.
More
Craig Floyd, National Law Enforcement Officers Memorial Fund, police
---
Posted on 7/19/2016 5:35:00 AM.
With the recent attacks on police in Dallas and Baton Rouge, there are some who are struggling with how to mentally handle these senseless tragedies. Medical Director at the Capital Area Human Services Dr. Aniedi Udofa says it's easy to feel guilty, helpless and scared about what might happen next. She advises finding a trustworthy friend if you are having trouble coping.
More
BRShooting, ambush, police, Capital Area Human Services, Aniedi Udofa
---
Posted on 7/13/2016 11:47:00 AM.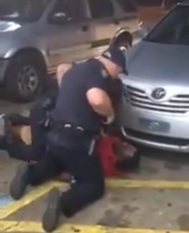 Congressmen Cedric Richmond and Garret Graves have teamed up to introduce legislation that would give police training to de-escalate situations and help provide law enforcement access to nonlethal weapons. Graves says this comes after last week's fatal police shooting of Alton Sterling. He says this bill's goal is to use new technology to bridge gaps between life and death.
More
Cedric Richmond, Garret Graves, Alton Sterling, nonlethal weapons, police, law enforcement
---
Posted on 12/14/2015 11:43:00 AM.
An officer involved shooting early this morning in New Orleans has left one man dead. NOPD Chief Michael Harrison says the incident began following a simple traffic stop.
New Orleans, police, shooting, Michael Harrison
---
Posted on 5/29/2015 1:15:00 PM.
In a bizarre incident, Baton Rouge Police report a man wielding an ax went after a police officer. Spokesman Cpl. L'Jean McKneely says officers responded to a call about 41-year-old Deandre Trahan walking around and attempting to burglarize homes.
Baton Rouge, police, ax, L'Jean McKneely, crime
---
Posted on 5/14/2015 11:47:00 AM.
The New Orleans Police Department report the bodies of a missing mother and her two children were found in a car in New Orleans East. They say 25-year-old Michelle McCullum and her children, 5-year-old Caden and 3-year-old Cylie, were found dead in an apparent murder-suicide.
murder, suicide, Michelle McCullum, Michael Harrison, New Orleans, police
---
Posted on 5/8/2015 10:37:00 AM.
New Orleans Police say an alligator is to blame for a fatal accident on I-10 early this morning. Officer Frank Robertson says the gator was attempting to cross the interstate at around four this morning.
New Orleans, Police, fatal crash, Frank Robertson, alligator
---
Next Entry