Posted on 12/21/2016 1:01:00 PM.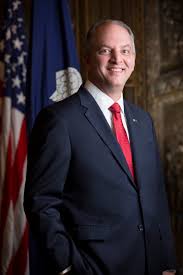 Governor John Bel Edwards calls 2016 a challenging year, but also very rewarding and positive as well. Edwards says he entered office and immediately addressed an unprecedented budget deficit by making cuts and raising revenues through tax increases.
"I would much rather be the governor presiding over a state with a surplus and come in and announce tax cuts," Edwards said. "That's not the situation I found myself in."
John Bel Edwards, year in review. 2016, police shooting, budget
---
Posted on 7/20/2016 1:03:00 PM.
The Governor's office hosts a blood drive today in honor of the three law enforcement officers who lost their lives in the ambush in Baton Rouge on Sunday.

Deputy Chief of Staff in the Governor's Office of Programs and Planning Johnny Anderson says they wanted to show support and come together during this difficult time in our state. He says they wanted to provide a gift to the community.
Governor John Bel Edwards, Governor's Office, Blood drive, LifeShare, police shooting, ambush
---
Posted on 7/18/2016 5:04:00 AM.
Louisiana is on edge after three law enforcement officers were fatally shot and three others wounded in a shooting that occurred Sunday morning in Baton Rouge.
State Police Col. Mike Edmonson says at 8:40 in the morning, a Baton Rouge police officer saw an individual wearing all black and holding a rifle on Airline Highway and two minutes later there were reports of shots fired.
Mike Edmonson, police shooting, Baton Rouge, John Bel Edwards, Airline Highway
---
Posted on 7/15/2016 12:46:00 PM.
There was another police shooting today. Jefferson Parish Sheriff Newell Normand says his deputies were involved in a high speed chase early this morning after spotting a vehicle linked to a number of car burglaries. He says one of his deputies fired shots at 40-year-old Melissa Belanger, who was using her vehicle as a weapon.
More
New Orleans, Jefferson Parish Sheriff's Office, Newell Normand, Melissa Belanger, high speed chase, police shooting
---
Posted on 7/8/2016 10:55:00 AM.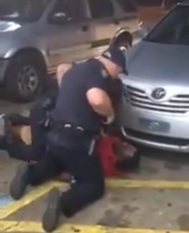 With multiple videos surfacing, many people are wondering was the fatal police shooting of Alton Sterling justified. LSU Criminal Law Professor Ken Levy says no it wasn't. He says based on the two videos released by bystanders, things aren't looking good for the two Baton Rouge police officers.
More
LSU Law, Ken Levy, Alton Sterling, police shooting
---
Posted on 7/8/2016 2:56:00 AM.
Statistics published by Huffington Post show that since 2005, 13 officers have been convicted of murder or manslaughter in on-duty fatal shootings, even though there have been hundreds of police shootings during that time. Legal Analyst Tim Meche says it's too early to tell if there will be a conviction in the Alton Sterling case but the cell phone videos of the shooting are not good for the officers.
More
Time Meche, Alton Sterling, US Department of Justice, police shooting
---
Posted on 12/22/2015 10:46:00 AM.
State Police say a shooting involving deputies from the St. Martin Parish Sheriff's Office has left one man dead. Master Trooper Brooks David says LSP was contacted by the sheriff's office last night about the shooting near Breaux Bridge.
police shooting, St. Martin Parish, sheriff's office, Brooks David
---
Posted on 7/30/2015 10:43:00 AM.
Baton Rouge Police say a Morgan City man, wanted in a Lafayette shooting death, was killed during a shootout with police. Cpl L'Jean McKneely says members of the US Marshal's Task Force learned that 37-year-old Lawrence Blackburn was hiding in an apartment complex in Baton Rouge.
police shooting, Baton Rouge, Lawrence Blackburn, Dravin Stevenson, L'Jean McKneeley, US Marshal
---
Posted on 7/28/2015 10:13:00 AM.
There have been three fatal police shootings in the last three days in Louisiana. The latest occurred in Houma where a theft suspect was shot and killed by officers Monday afternoon. State Police Trooper Evan Harrell says a pursuit ensued after a failed traffic stop.
police shooting, Terrebonne Parish, Houma, Evan Harrell
---
Posted on 3/26/2015 2:51:00 PM.
The Terrebonne Parish DA says a grand jury returned a "no true bill" in the case of a sheriff's deputy shooting and killing of 14-year-old Cameron Tillman last September.
police shooting, Terrebonne Parish, Cameron Tillman, Preston Norman,
---
Next Entry