Posted on 10/3/2018 4:39:00 AM.
The Restore the Mississippi River Delta campaign has released a poll that shows 79-percent of coastal voters support diverting fresh water from the Mississippi River to build and maintain thousands of acres of land. There are those who oppose sediment diversion, because of the ecological impact. But Steve Cochran with the Campaign says...
More
Coastal restoration, poll, Restore the Mississippi River Delta, Steve Cochran, Louisiana, 2018
---
Posted on 9/27/2018 6:47:00 AM.
A new poll for the Secretary of State's special election in November is out, with Democrat Renee Fontenot Free (22%)in the lead, followed by Republicans Julie Stokes and Rick Edmonds (11%). Edmonds commissioned the JMC Analytics poll.
Pollster John Couvillon says a Democrat leading a red state isn't surprising, considering there are five republicans running.
Secretary of State, John Couvillon, poll, JMC Analytics
---
Posted on 1/17/2018 1:42:00 AM.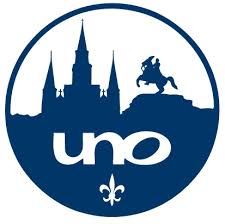 A statewide poll by UNO shows President Donald Trump beating Oprah Winfrey by double digits in a hypothetical general election matchup. Trump gathered 60 percent of support in the poll of 722 Louisiana voters, with the results slip sharply along racial and gender lines.
Pollster Ed Chervenak says part of the reason is the president's high approval rating in the bayou
…
Donald Trump, Oprah Winfrey, poll
---
Posted on 12/26/2017 3:47:00 AM.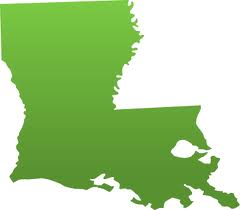 Only 36% of Louisianans feel that the state is moving in the right direction, according to a Southern Media & Opinion Research poll. 45%, and a majority of Republican voters disagree. Pollster Bernie Pinsonat says the criticism of the Trump Administration is impacting how Louisiana voters feel about the state's future.
Poll, Pinsonat, State's Direction
---
Posted on 7/26/2017 10:23:00 AM.
Most Louisiana residents approve of Donald Trump's job performance, according to a recent Gallup poll. LSU political science professor Robert Hogan says that's not surprising since the president won an overwhelming majority of the popular vote in the Bayou State. He says the poll shows that Louisiana voters like what the president is doing.
More
Robert Hogan, Donald Trump, poll,
---
Posted on 5/15/2017 4:55:00 AM.
Louisiana support for President Donald Trump is split along party and race lines, according to a recent poll from Southern Media and Opinion Research. Pollster Bernie Pinsonat says Republicans really like the President with 91 percent giving him a favorable approval rating. But he says that's a stark contrast to the Democratic opinion.
More
Bernie Pinsonat, Donald Trump, Affordable Care Act, poll
---
Posted on 5/12/2017 5:56:00 AM.
Raising taxes is not popular among voters, according to a survey from Southern Media and Opinion Research. Lawmakers have proposed increasing taxes on everything from a pack of cigarettes to a gallon of gasoline to close a looming budget hole. Pollster Bernie Pinsonat says two-thirds of voters say they do not want their legislator to raise the state's gas tax.
More
Bernie Pinsonat, Southern Media and Opinion Research, taxes, poll
---
Posted on 1/31/2017 10:45:00 AM.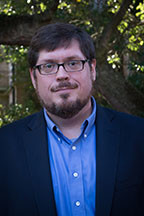 Although most main stream media outlets have produced critical reports of President Donald Trump's travel ban, multiple polls released show quite a bit of support for the executive order. A survey from the University of Quinnipiac finds between 42 and 48% of people support the order. LSU Political Communications Chair Martin Johnson says he expected this, especially with Louisianans.
More
travel ban, Martin Johnson, Rasmussen, poll
---
Posted on 12/9/2016 10:48:00 AM.
A new poll conducted by the University of New Orleans Survey Research Center finds Republican U.S. Senate candidate John Kennedy continues to have a huge lead over Democrat Foster Campbell in Saturday's election.
More
UNO, Ed Chervenak, poll, U.S. senate
---
Posted on 12/4/2016 3:13:00 PM.
A recent poll from Southern Media and Opinion Research finds Governor John Bel Edwards' approval rating is at 63%. Pollster Bernie Pinsonat says that's a big improvement over the governor's approval rating earlier this year.
More
Bernie Pinsonat, John Bel Edwards, poll
---
Next Entry