Posted on 9/10/2018 5:34:00 PM.
A section of Bayou Bridge Pipeline construction has been put on hold. Energy Transfer Partners agreed to cease construction on private property in St. Martinville after the land's owner alleged the company was building there illegally. Louisiana Bucket Brigade Director Anne Rolfes says ETP did not get eminent domain for the land.
More
Bayou Bridge, pipeline, Louisiana, 2018, protest, environmentalism,
---
Posted on 7/18/2018 5:01:00 PM.
Bayou Bridge protesters attempted to break into the Louisiana Radio Network studios, site of the monthly Ask the Governor talk show, to demand an audience with Governor Edwards over his decisions regarding the Bayou Bridge Pipeline, and the community of St. James' fear that the project would strand citizens in the event of chemical accident.
More
Bayou Bridge, pipeline, Louisiana Radio Network, John Bel Edwards, Louisiana, 2018, direct action, protest
---
Posted on 9/27/2017 9:07:00 AM.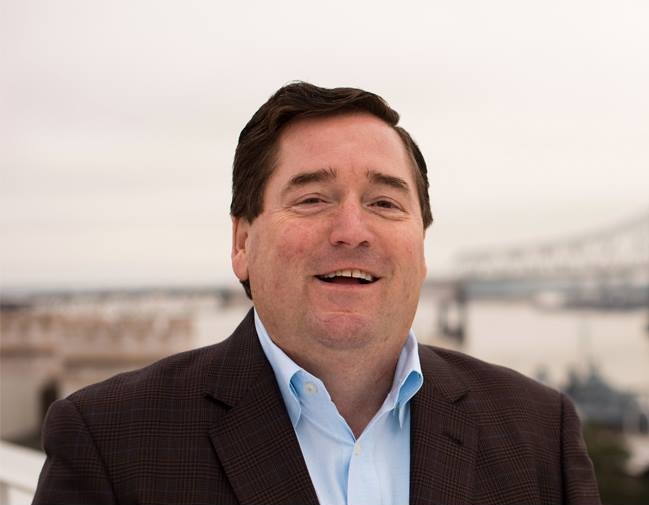 Michelle Southern reporting.
Lt. Governor Billy Nungesser says he will not support anyone who disrespects the national anthem, including the Saints. He's in Europe right now promoting Louisiana tourism and direct flights to New Orleans, but says he has cancelled plans to attend the Saints game Sunday at Wembley Stadium.
Billy Nungesser, National Anthem, Saints, protest, Europe, Wembley
---
Posted on 2/23/2017 11:10:00 AM.
Republican U.S. Senator Bill Cassidy faced a rowdy crowd at a town hall meeting in Metairie yesterday as many upset residents screamed at him about healthcare, the travel ban, and public education. This is a trend around the country at town hall meetings with Republican lawmakers. UL-Lafayette Political Science Professor Pearson Cross says in the past, these types of protests have proven effective.
More
Bill Cassidy, Pearson Cross, town hall meeting, protest
---
Posted on 2/19/2016 1:21:00 PM.
Dozens of students marched to the state capitol in efforts to protest the proposed cuts to higher education to offset the massive budget deficit. A graduate of Nicholls State University and LSU, Peter Jenkins, attended the Save our Schools rally to make legislators pay attention and stop these drastic measures.
More
budget cuts, higher education, protest, Peter Jenkins, Save Our School
---
Posted on 8/12/2015 3:56:00 PM.
Louisiana shrimpers continue to show their anger over a lack of federal regulations that is flooding the market with cheap imported shrimp and damaging the industry in the US. The Louisiana Shrimp Association led a protest in New Orleans outside the venue where the Gulf of Mexico Fishery Management Council is holding meetings this week.
Louisiana, shrimp, imported shrimp, Clint Guidry, protest
---