Posted on 6/7/2017 12:32:00 PM.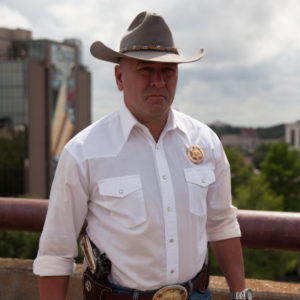 Congressman Clay Higgins stands by his controversial Facebook post saying all conceivable means must be taken to hunt down radical Islamic terrorists. He says in the post not a single radicalized Islamic suspect should be granted any measure of quarter. The Republican from St. Landry Parish says probable cause could result in search warrants that could lead to an arrest.
More
Clay Higgins, terrorists, Facebook, radical Islam
---
Posted on 1/20/2015 11:17:00 AM.
Governor Bobby Jindal is getting national attention after giving a speech in England where he claimed Muslim "no-go zones" exist in Europe. British leaders insist that these areas do not exist.
More
no-go zones, Bobby Jindal, Joshua Stockley, radical islam
---