Posted on 12/13/2018 12:33:00 PM.
Baton Rouge Police say the 18-year-old son of Alton Sterling has been arrested and faces a charge of first-degree rape. Cameron Sterling is accused of taking a child into a bedroom, locking the door, then raping the 8-year-old boy he was babysitting last weekend. Sgt. L'Jean McKneely said a relative made contact with authorities.
More
Cameron Sterling, Rape, Alton Sterling, Baton Rouge, BRPD, Mugshot
---
Posted on 10/22/2018 12:08:00 PM.
The Bossier Parish School System says counselors and other support staff have been hard at work since the weekend helping families cope with the trauma associated with allegations that a teacher preyed on students. Psychologist Grady Bray says difficult conversations will be needed in the days ahead.
More
child predator, rape, video voyerism, abuse, Bossier Parish, Benton, Aubrey Norcross, Louisiana, 2018
---
Posted on 9/11/2018 5:29:00 PM.
A man is under arrest for an alleged rape in Westwego Saturday that ended with a police standoff. The victim says 54-year-old John Patton invited her back to his home after the date. When they arrived she says Patton then covered her mouth and dragged her into the bedroom. Police Spokesman Lt. Eric Orlando says that's when Patton began to force himself on her.
More
rape, crime, sexual assault, Westwego, Louisiana, 2018, Eric Orlando, John Patton
---
Posted on 8/7/2018 6:47:00 PM.
An Oak Grove police officer has resigned following his arrest on charges of rape on a teenager. Authorities made the arrest following an investigation stemming from a complaint received in July pertaining to the now former officer. Senior Trooper Michael Reichardt of the LSP confirms the identity of the arrested individual.
More
Oak Grove, Lake Providence, Rape, Police, LSP
---
Posted on 8/21/2017 4:58:00 PM.
Michael Tyler, better known as Louisiana rapper Mystikal, has turned himself into authorities in Caddo Parish after a warrant for his arrest was issued over the weekend. Sgt. Paula Farquhar with the Shreveport Police Department says Tyler along with a 26-year-old Texas man have been charged with first degree rape. She says an investigation was launched into a sexual assault last year.
More
Mystikal, rapper, rape, Caddo Parish, Paula Farquhar
---
Posted on 5/11/2017 12:18:00 PM.
Former Sons of Guns star Will Hayden will spend life behind bars for raping young girls. Hayden was unanimously convicted on April 7th on two counts of aggravated rape, and one count of forcible rape for sexually assaulting two preteen girls more than two decades apart in East Baton Rouge Parish.
will hayden, sons of guns, rape
---
Posted on 3/1/2016 11:32:00 AM.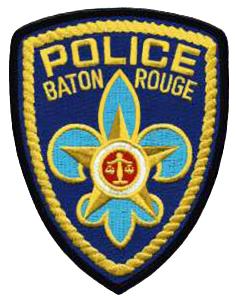 A Baton Rouge man has been arrested after an unrelated DNA test links him to a 1996 rape case. Baton Rouge Police Sgt. Don Coppola says 20 years ago, a 17-year-old girl was walking down the street and asked now 59-year-old Jerry Williams for a ride, where he then took her to his house and raped her. He says during the initial investigation, detectives had trouble re-contacting the victim so the case went unsolved.
More
Baton Rouge Police, Don Coppola, Jerry Williams, rape, DNA test
---
Posted on 2/18/2016 12:01:00 PM.
A federal judge officially rejected Former Saints safety Darren Sharper's plea bargain in the case where he allegedly drugged and raped multiple women. Legal Analyst Chick Foret says Sharper is facing accusations in three other states and agreed to nine years in jail after pleading guilty in those jurisdictions. But Foret says US District Judge Jane Triche Milazzo believes nine years isn't enough.
More
Saints, Darren Sharper, rape, Chick Foret, Jane Triche Milazzo, plea bargain
---
Posted on 2/16/2016 11:54:00 AM.
Former Saints safety Darren Sharper has received a new plea hearing set for Thursday, as he faces charges where he allegedly drugged and raped multiple women. Legal analyst Tim Meche says Sharper already plead guilty in other jurisdictions. He says the agreement Sharper accepted isn't likely to be accepted by the two female Louisiana judges he's in front of now, US District Judge Jane Triche Milazzo and state District Judge Karen Herman.
More
Saints, Darren Sharper, rape, Tim Meche, Karen Herman, Jane Triche Milazzo
---
Posted on 2/4/2016 12:09:00 PM.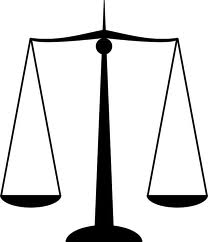 Michelle Southern reporting.
The plea deal entered by former Saints star Darren Sharper in New Orleans to charges he drugged and raped women, is imploding according to a legal filing this week. Sharper pleaded guilty last year and agreed to a nine-year federal prison sentence in a so called "global deal" to resolve all allegations in multiple states.
tim meche, darren sharper, Judge Jane Triche Milazzo, saints, rape
---
Next Entry