Posted on 6/13/2017 3:54:00 AM.
It's been 17 years since the legislature adjourned a regular session without passing a budget, until this year of course. Commissioner of Administration Jay Dardenne was there nearly two decades ago, as chair of the Senate Finance Committee. He quoted some familiar phrases uttered on the House floor to the Baton Rouge Press Club.
More
Jay Dardenne, budget, fiscal session, regular session,
---
Posted on 6/9/2017 11:37:00 AM.
Haughton Representative Dodie Horton claims New Orleans Senator Karen Peterson told her "shut the f up" in the chaotic final minutes of the regular session. The House was attempting to approve a budget through procedural moves, and Horton says there was well orchestrated chaos when members of the black caucus continued to jeer in the back.
More
Dodie Horton, Karen Carter Peterson, regular session, House floor
---
Posted on 6/8/2017 7:58:00 PM.
Another special session has started at the State Capitol, after lawmakers failed to pass a budget for next fiscal year. Democratic Governor John Bel Edwards calls it an epic failure by House Republican leadership.
More
John Bel Edwards, Cameron Henry, regular session, budget, special session
---
Posted on 6/8/2017 2:54:00 AM.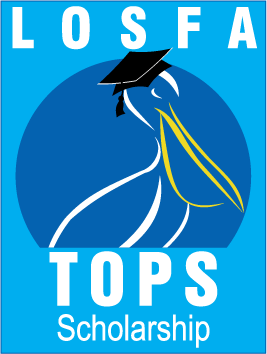 Budget negotiations continue at the Capitol, but the House and Senate say they plan to fully fund TOPS next fiscal year. Higher Ed Commissioner Joe Rallo says education leaders are still holding their breath until the session ends this evening. He says funding TOPS gives students some certainty, but its possible scholarship recipients will have to pay some money towards tuition costs.
More
Joe Rallo, TOPS, higher ed, budget, regular session
---
Posted on 6/6/2017 11:23:00 AM.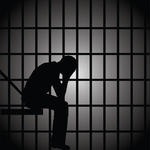 Bills seeking to reform the state's criminal justice system are heading to the governor's desk. The measures implement sentencing reform for some offenders and offer parole eligibility for more inmates. Prairieville Representative Tony Bacala spoke in opposition because he says the state's high incarceration rate is driven by crime.
More
Tony Bacala, Tanner Magee, criminal justice reform, regular session
---
Posted on 5/30/2017 5:12:00 PM.
A bill to put statewide regulations on ride-sharing services like Uber and Lyft is dead for the session. Jackson Representative Kenny Havard filed the bill in an effort to have standard rules, with the hope these companies would expand to smaller cities.
More
Kenny Havard, Uber, Lyft, regular session
---
Posted on 5/11/2017 10:50:00 AM.
The full House approves a measure that would make it easier for Louisiana voters to recall elected officials. The proposal comes just months after a failed attempt to recall Jefferson Parish President Mike Yenni amid a teen sexting scandal. Covington Representative Paul Hollis says he saw a similar attempt in his own district years ago.
More
Paul Hollis, recall petitions, elections, regular session
---
Posted on 5/8/2017 4:17:00 AM.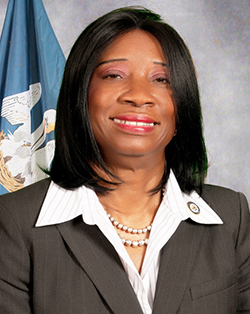 Today the full House is scheduled to take up a proposal to ban corporal punishment in public schools. Shreveport Representative Barbara Norton says 19 other states have similar laws on the books. She says children need a safe haven at school.
More
Barbara Norton, corporal punishment, regular session, schools
---
Posted on 4/28/2017 10:37:00 AM.
Universities would be required to make an action plan to prevent unplanned teen pregnancies, under a proposal approved by the Senate Education Committee. New Orleans Senator Wesley Bishop spent decades working in higher education. He says he's talked with many young women who dropped out of school for so-called medical reasons.
More
Wesley Bishop, unplanned pregnancy, higher education, regular session
---
Posted on 4/28/2017 5:41:00 AM.
The House overwhelmingly approved a measure to allow children to bring sunscreen to school and apply it themselves. It would also allow parents to designate someone at the school to help their children put on the sunblock. The lone dissenting vote came from Baton Rouge Representative Patricia Smith, who raised concerns about teachers putting lotion on students.
More
Patricia Smith, Barry Ivey, sunscreen, regular session
---
Next Entry