Posted on 11/2/2018 1:13:00 PM.
The New Orleans Archdiocese has released the names of 57 priests dating back to 1917 who had credible allegations of child sexual abuse against them while in the ministry. Archbishop Gregory Aymond says they voluntarily released the list help facilitate the healing process for victims and parishioners in New Orleans.
More
New Orleans, Archdiocese, Catholic Church, abuse, scandal, sexual assault, children, priest, Louisiana, religion, 2018, Gregory Aymond
---
Posted on 10/30/2018 11:15:00 AM.
The United Cajun Navy will be providing protection to a few south Louisiana synagogues while tensions are high after the Pittsburgh terror attack on a Jewish congregation. Media Coordinator Brian Trascher says no one will be armed, and they'll be providing a lookout service to keep an eye out for suspicious behavior around the houses of worship.
More
Pittsburgh shooting, terror attack, Louisiana, Judaism, Jewish, synagogue, religion, United Cajun Navy, Brian Trascher, volunteer
---
Posted on 5/31/2018 5:04:00 AM.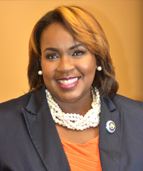 A bill requiring public schools to display, and instruct students on the motto "In God We Trust" was signed by the governor after facing little opposition in the legislature. Baton Rouge Senator Regina Barrow on why she filed the bill.

"We have seen a moral decay in our schools and in our community because we have taken this out of our school system," said Barrow.
In God We Trust, legislation, regular session, religion, Regina Barro
---
Posted on 3/22/2018 1:04:00 PM.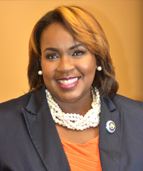 A bill requiring the motto "In God We Trust" to be displayed in public schools passed the Senate Education Committee. The legislation by Baton Rouge Senator Regina Barrow mirrors efforts in several other southern states this year to have the motto displayed prominently in gathering spaces at public schools. Barrow says young people are suffering from a lack of proper values.
More
In God We Trust, legislation, regular session, religion, Regina Barrow
---