Posted on 10/28/2018 2:27:00 AM.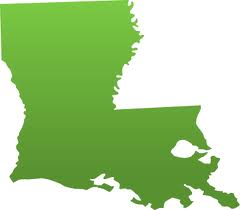 Amendment number four on the November ballot lets Louisianans decide whether or not their gas tax dollars should be allowed fund State Police, instead of being solely dedicated to infrastructure. President of Louisiana Good Roads Ken Perrett says people he's talked to have been shocked to find out where this money has gone in the past.
More
gas tax, State Police, Louisiana, midterms, amendment, 2018, roads, infrastructure
---
Posted on 3/30/2017 7:43:00 AM.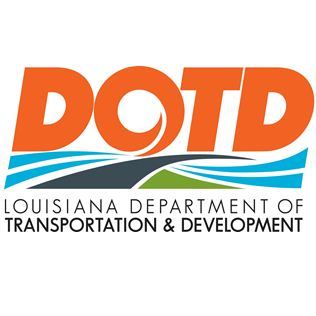 More revenue is needed to repair Louisiana's crumbling roads and decrepit bridges. That's according to Transportation Secretary Shawn Wilson, who says it's been 30 years since the state has made any real investment in transportation. The transportation research group TRIP found 26 percent of major roads in Louisiana are in poor condition. Wilson says we have to provide better infrastructure for our people.
More
Shawn Wilson, DOTD, TRIP, roads, bridges
---
Posted on 3/29/2017 11:28:00 AM.
A report from the national transportation research group TRIP finds Louisiana drivers are paying an additional $6.5 billion annually because of poor transportation infrastructure.
More
Rocky Moretti, TRIP, transportation, roads, bridges, fatal crashes
---
Posted on 12/1/2016 2:18:00 AM.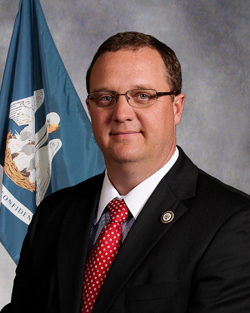 The Transportation Task Force meets today to further discuss recommendations on how to improve the states' roads and bridge. Recommendations are expected to be released later this month for the legislature to consider. House Transportation Chairman and State Rep. Kenny Havard anticipates there will be a proposal to increase the state's gasoline tax, which is currently at 20-cents a gallon.
More
Transportation Task Force, Kenny Havard, roads
---
Posted on 1/18/2016 3:45:00 AM.
Michelle Southern reporting.
Transportation is expected to be a major topic in the upcoming regular session. Governor John Bel Edwards says he showed President Barack Obama the single lane of traffic motorists must pass through in Baton Rouge on I-10 when going from west to east.
transportation, transportation trust fund, page cortez, john bel edwards, president barack obama, roads, state police
---
Posted on 9/22/2015 12:19:00 PM.
The Council for a Better Louisiana has released their 2015 Election Agenda. It provides the group's recommendations for roads, education, and health care to the next governor and legislature.
Council for a Better Louisiana, election agenda, Louisiana, roads, education, health care, Barry Erwin
---
Posted on 7/23/2015 11:16:00 AM.
According to a study from the transportation research group TRIP, Louisianians pay about $514 extra per year for car upkeep due to poor road conditions. Associate Director of Research and Communications, Carolyn Kelly, says the additional costs come in the form of accelerated vehicle depreciation, tire wear, fuel consumption, and repair costs.
Louisiana, roads, costs, vehicle maintenance, TRIP, Carolyn Kelly
---
Posted on 5/28/2015 1:09:00 PM.
The state House has rejected legislation that would increase the state's sales tax by one-cent for road and bridge improvements. Plaquemine Representative Karen St. Germain's bill overwhelmingly failed to get a two-thirds vote of elected members it needed to pass.
Louisiana, House of Representatives, taxes, roads, bridges, Karen St. Germain
---
Posted on 5/5/2015 11:55:00 AM.
The House Ways and Means Committee approved two proposed tax increases by Plaquemine Representative Karen St. Germain to help fund road and bridge projects in the state. There is currently a $12 billion backlog of road improvements in the state.
Karen St. Germain, Louisiana, House Ways and Means, roads, bridges
---