Posted on 7/25/2016 10:47:00 AM.
Tragedy hit the Sabine River this weekend when a father and his two sons drowned in Beauregard Parish. Sheriff Rick Mosely says 51-year-old Harlin Powell's 12-year-old son Dale Powell and stepson Robbie Merritt were swimming in the river when they began to struggle.
More
Sabine River, Sheriff Rick Mosely, Harlin Powell
---
Posted on 3/17/2016 11:54:00 AM.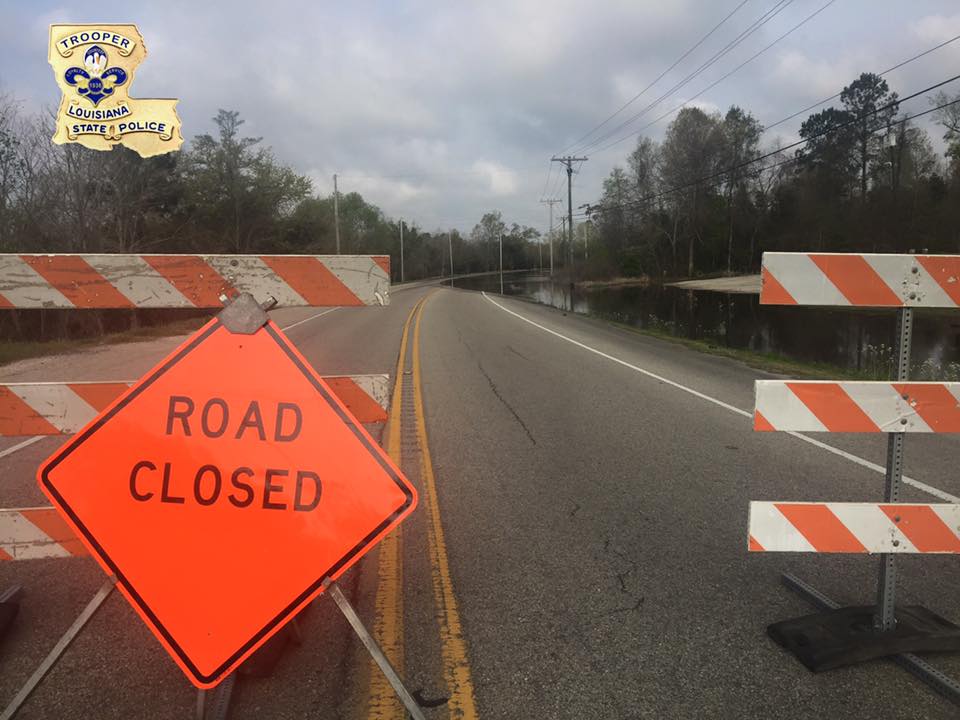 Due to flooding from the Sabine River, I-10 at the Louisiana/Texas state line is expected to remain closed for at least a of couple days. Sgt. James Anderson with State Police encourages motorists to plan an alternate route if headed to The Lone Star State.
(photo from State Police)
interstate 10, state police, james anderson, US 190, Texas, sabine river
---
Posted on 3/11/2016 10:59:00 AM.
The Sabine River is overflowing in Vernon Parish due to water releases from Toledo Bend causing major flood damage. Vernon Parish Emergency Preparedness Director Kenneth Moore warns everyone located around the river to be careful and they've already issued evacuations. He says this is the most significant flooding he's ever seen.
More
Sabine River, Vernon Parish, Kenneth Moore, Toledo Bend, flooding
---
Posted on 11/24/2013 3:47:00 PM.

The Louisiana Department of Transportation is working with the Texas Department of Transportation to replace the Sabine River Bridge on U.S. 84, in DeSoto Parish. Construction is set to begin in January 2014 and it will cost $20 million. Susan Stafford of the Louisiana Department of Transportation says the current bridge was built in 1936 and the construction is for structural improvement.

DeSoto Parish, Sabine River, Bridge, construction
---