Posted on 1/16/2018 3:46:00 PM.
Drew Brees's contract is a huge question mark for the Saints this offseason. The quarterback turned 39 on Monday, and is a free agent in March. Brees and the Saints front office have been coy so far about contract negotiations, but Brees says he hopes to have a deal before the free agent deadline. The quarterback says this young, talented group is a great incentive to stick around with his favorite team…
Saints, Drew Brees, contract
---
Posted on 1/15/2018 12:13:00 PM.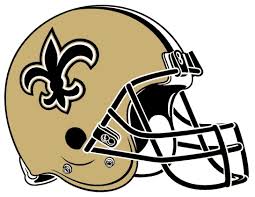 The Saints season came to a tragic end Sunday, but the offseason is sure to keep the team busy. Drew Brees and Kenny Vaccaro headline the Saint's 2018 free agents. NFL Analyst Mike Detillier says the team has a strong core, that can't lose its most important piece.
offseason, 2018, Saints, Drew Brees, Kenney Vaccaro
---
Posted on 1/9/2018 5:25:00 AM.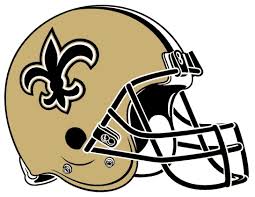 Saints fans following the team to Minnesota will be lucky if they experience temperatures above zero. Minneapolis is expecting arctic temperatures all weekend long, but the game itself will be played indoors. Explore Minnesota Spokesperson Erica Wacker says Minnesotans have a different way of thinking about the cold. More
Saints, Vikings, Playoffs
---
Posted on 1/5/2018 11:42:00 AM.
The Saints are playing their first home playoff game in six years, and fans are preparing parties across the Bayou. That's keeping Saints retailers busy as fan flock to stores to buy jerseys, banners, party plates, and everything else black and gold. Black And Gold Shop's Pam Randazzo says the weather has Saints fans wrapping up…
More
Saints, playoffs, Black and Gold Shop
---
Posted on 12/4/2017 10:53:00 AM.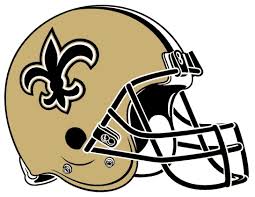 The Saints beat the Carolina Panthers Sunday 31 to 21, leaving the Black and Gold with a 9-3. Fans in the Crescent City were fired up after watching the game and had lots to say about rookie running back Alvin Kamara, who scored two touchowns.
More
Saints, Panthers, Black and Gold, Falcons
---
Posted on 11/20/2017 8:59:00 AM.
There are plenty of reasons to be proud of the New Orleans Saints right now, and fans are loading up on black and gold gear more now than even before the season. That observation is from Pat Randazza with Purple and Gold Sports and Black and Gold Sports in Baton Rouge.
pat randazza, black and gold sports in baton rouge, saints, drew brees, alvin kamara
---
Posted on 11/2/2017 11:51:00 AM.
A United States Navy veteran has declined to accept the Peoples Health Champion Award during this Sunday's New Orleans Saints game in the Superdome. Commander John Wells says he was very honored and excited when he was named a recipient. But he says the anthem protests by NFL players are a slap in the face to veterans.
More
Saints, NFL protests, John Wells, Peoples Health Champion Award
---
Posted on 10/11/2017 1:37:00 PM.
Former Saints and LSU star Tracy Porter has been arrested on drug and domestic battery charges. Sgt. Don Coppola with the Baton Rouge Police Department says on October 5th, the victim alleged she visited Porter to get her keys back from him, then the two became involved in an argument that got physical.
baton rouge police department, saints, lsu, tracy porter, don coppola
---
Posted on 9/27/2017 11:54:00 AM.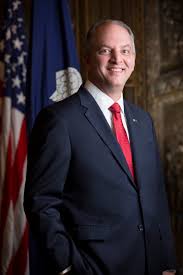 Governor John Bel Edwards says it's unfortunate to see NFL players not stand for national anthem, but that doesn't mean the state can end it's current agreement with the Saints. Edwards appeared this morning on the Newell Normand show on WWL radio.
More
Governor John Bel Edwards, John Alario, Saints
---
Posted on 9/27/2017 9:07:00 AM.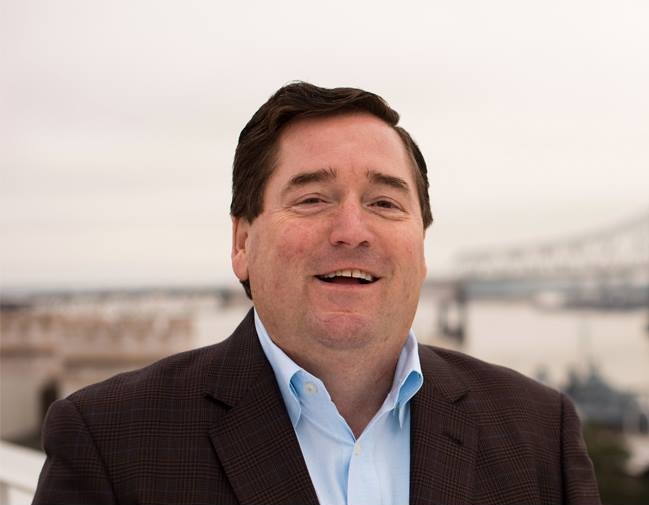 Michelle Southern reporting.
Lt. Governor Billy Nungesser says he will not support anyone who disrespects the national anthem, including the Saints. He's in Europe right now promoting Louisiana tourism and direct flights to New Orleans, but says he has cancelled plans to attend the Saints game Sunday at Wembley Stadium.
Billy Nungesser, National Anthem, Saints, protest, Europe, Wembley
---
Next Entry