Posted on 10/2/2018 3:22:00 AM.
Louisiana has the highest FAFSA submission rates in the nation according to a new report. That means more students than ever are applying to see what financial aid they qualify for when it comes to post-secondary education.
More
FAFSA, TOPS, financial aid, college, higher ed, debt, Stephanie Marcum, grants, scholarships
---
Posted on 6/13/2018 4:58:00 AM.

Unless the state legislature approves additional revenue, TOPS will suffer a 30% reduction, a cost that will be passed right back to students and their families. Higher ed is also on the block for a substantial reduction, and Taylor Foundation Executive Director Dr. James Caillier says even if the state approves the funds, we're already losing some of our highest performers, who are tired of the uncertainty.
More
TOPS, scholarships, Louisiana, Higher Education, special session, fiscal cliff, 2018
---
Posted on 4/5/2018 11:29:00 PM.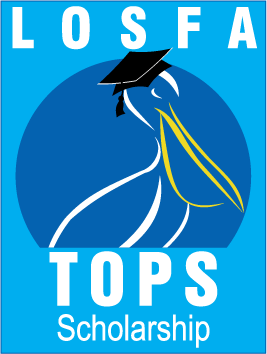 Two bills by Baton Rouge Representative Barry Ivey that would raise the minimum requirements to receive, and keep TOPS were passed out of the House Education Committee. One bill, would send students who score 2.5-2.75 GPAs and a 20 ACT to a two-year college instead of a four-year university. Ivey says community colleges are a better place for those students.
More
TOPS, scholarships, Louisiana, Higher Education, Barry Ivey, regular session
---
Posted on 4/5/2018 1:49:00 PM.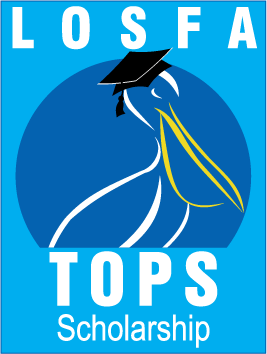 A bill that would force TOPS students who drop out or lose eligibility to repay the value of the scholarship passed the House Education committee on an 8-5 vote. The bill's author, Chalmette Representative Ray Garofalo, says TOPS costs the state 290-million dollars and it's becoming more difficult for the state to find money to pay for the taxpayer funded program.
More
TOPS, scholarships, Louisiana, Higher Education, Ray Garofalo
---
Posted on 3/18/2018 8:10:00 AM.
Despite talk of budget cuts to public colleges and TOPS, a record 23,000 students have applied for entry at LSU for the academic year that starts in August. The school's chief enrollment officer, Jose Aviles, says they hope for an incoming freshman class of 5,800, but TOPS funding is a factor.
"Nothing is set until they put the deposit down and say 'yes I'm in fact attending LSU," Aviles said. "There's a lot of phone calls coming into our office about the uncertainty about TOPS, so
we are concerned about that for sure."
LSU, Jose Aviles, Innovation Award, scholarships
---
Posted on 10/4/2017 3:00:00 AM.
Southeastern Louisiana University has new scholarships available to attract high achieving students to the school. Senior Director of University Marketing Mike Rivault says SLU has always been ranked highly in terms of graduating students with low debt. He says they created this scholarship to applaud students who performed well in high school and will continue that in college.
More
Southeastern Louisiana University, Mike Rivault, scholarships
---
Posted on 4/12/2017 12:24:00 PM.
Southeastern Louisiana University receives a $10 million bequest, the largest single donation in its history. SLU spokesperson Mike Rivault says Seth Ryan, a Class of 1953 graduate, became an anonymous donor 15 years ago. He says Ryan donated much of his estate to the university when he passed away several weeks ago.
More
Mike Rivault, Southeastern Louisiana University, STEM, scholarships
---
Posted on 5/15/2015 10:53:00 AM.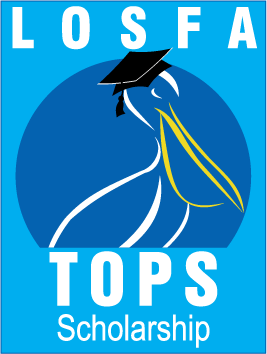 High School graduation season is underway and a recent statewide survey shows almost two-thirds of voters favor the TOPS scholarship program to remain fully funded despite lawmakers efforts to put a cap on the awards. A bill that would put limits on TOPS scholarship awards has passed the Senate and will be considered in the House.
Louisiana, TOPS, scholarships, budget crisis, survey, Bernie Pinsonat
---