Posted on 5/1/2014 2:34:00 PM.

Michelle Southern reporting.
A bill that would prohibit motorists from using a hand held cell phone through school zones gets another nod from the legislature Thursday. There was no objection to Bossier City Representative Jeff Thompson's bill in the Senate Transportation committee. Livingston Senator Dale Erdy asked Thompson if this was really a problem.
More
cell phones, jeff thompson, school zones
---
Posted on 4/1/2014 12:17:00 PM.
The Hous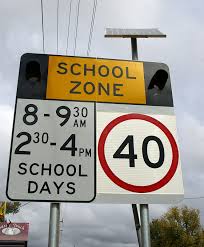 e Transportation committee narrowly approves a bill that would prohibit the use of a cell phone through a school zone during posted hours. The author of the measure, Bossier City Representative Jeff Thompson, says he hopes this proposed law will prevent a tragic accident in a school zone.
While the legislation heads to the House floor, it only passed by an eight to seven vote.
Cell phone, school zones, Jeff Thompson, Truck Gisclair
---