Posted on 12/12/2017 11:35:00 AM.
Since Louisiana has some of the highest rates for teen pregnancy and sexually transmitted infections in the county, the Louisiana Public Health Institute has started a new campaign called "Geaux Talk". Associate Director Kristie Bardell says parents can go to geauxtalk.org to receive tips on how to discuss with their children the harsh realities about sexual related diseases.

sex education, geauxtalk.org, Kristie Bardell
---
Posted on 4/21/2016 4:39:00 AM.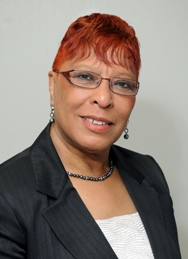 The House Education Committee approved a bill to allow high school students to participate in a national survey on sexual risks. Baton Rouge Representative Patricia Smith says there is no sexual education in Louisiana public schools.
More
Patricia Smith, Rick Edmonds, Victoria Kelly, sex education
---
Posted on 4/29/2015 12:41:00 PM.
Legislation that requires sex education to be taught in seventh through 12th grade in every public schools in Orleans Parish was approved by the House Education Committee today. New Orleans councilwoman LaToya Cantrell, a supporter of the proposed law, says comprehensive sex education needs to be mandatory.
Sex education, Orleans Parish, LaToya Cantrell
---