Posted on 3/29/2018 12:44:00 PM.
71 people were arrested in a north Louisiana bust targeting prostitution and human trafficking. The sweep took place from March 20th-23rd. Authorities have released the names, with ages ranging from 68 years-old to a juvenile. Shreveport Police Corporal Angie Willhite says the charges involve a wide range of criminal behavior.
More
Shreveport, Bossier, Caddo, sex trafficking
---
Posted on 4/20/2017 3:51:00 AM.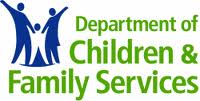 Sex trafficking cases reported in Louisiana rose by 25% last year. That's according to a report by the state Department of Children and Family Services. Child Welfare Consultant Walter Fahr says of that number 45% of those victims were juvenile.
More
sex trafficking, Walter Fahr, DCFS
---
Posted on 6/21/2016 11:19:00 AM.
The governor has signed a bill into law that raised the age threshold for victims of sex trafficking from 18 to 21. Before this law, victims ages 18 to 21 could have been arrested for prostitution. Executive Director of Project 41, Lindsey Nadler, says sex trafficking is a bigger problem in Louisiana than people may realize. The Polaris Project reports almost 350 cases of sex trafficking reported in Louisiana since 2012. Nadler says there are likely even more cases than that.
More
Sex trafficking, Project 41, Lindsey Nadler
---