Posted on 11/2/2018 1:13:00 PM.
The New Orleans Archdiocese has released the names of 57 priests dating back to 1917 who had credible allegations of child sexual abuse against them while in the ministry. Archbishop Gregory Aymond says they voluntarily released the list help facilitate the healing process for victims and parishioners in New Orleans.
More
New Orleans, Archdiocese, Catholic Church, abuse, scandal, sexual assault, children, priest, Louisiana, religion, 2018, Gregory Aymond
---
Posted on 10/29/2018 2:00:00 AM.
Parents of a Benton Elementary School nine-year-old student who say their child was abused by alleged serial predator and teacher "Perry" Norcross have filed a lawsuit against the Bossier Parish School System alleging negligence. Legal Analyst Tim Meche says if evidence surfaces that the school was warned about Norcross, they could be in trouble.
More
Benton Elementary, Aubrey Perry Norcross, Bossier Parish, Louisiana, 2018, child predator, sexual assault, lawsuit, Tim Meche
---
Posted on 10/24/2018 11:16:00 AM.
Up to ten additional parents have come forward with information suggesting Benton Elementary School teacher "Perry" Norcross behaved inappropriately with their child. Norcross is facing rape and video voyeurism charges related to two other students. Bossier Parish Sherriff Spokesperson Lt. Bill Davis says it's likely the new allegations will lead to additional charges.
More
Benton Elementary, Aubrey Perry Norcross, Bossier Parish, Louisiana, Bill Davis, 2018, child predator, sexual assault
---
Posted on 9/11/2018 5:29:00 PM.
A man is under arrest for an alleged rape in Westwego Saturday that ended with a police standoff. The victim says 54-year-old John Patton invited her back to his home after the date. When they arrived she says Patton then covered her mouth and dragged her into the bedroom. Police Spokesman Lt. Eric Orlando says that's when Patton began to force himself on her.
More
rape, crime, sexual assault, Westwego, Louisiana, 2018, Eric Orlando, John Patton
---
Posted on 5/29/2018 1:08:00 PM.
A Lake Charles man is under arrest after allegedly tried to rape two elderly women in two separate incidents on Friday. Richard Barras was charged with one count of Attempted 1st Degree Rape. Calcasieu Parish Sherriff Tony Mancuso says they are glad Barras is off the streets.
More
Lake Charles, sexual assault
---
Posted on 3/18/2017 8:09:00 AM.
LSU police have arrested a 20-year-old man in the reported kidnapping and sexual assault of an LSU student on campus. The incident happened on Wednesday night. Frank Herrera was booked on numerous charges after detectives say they found his DNA in the victim's vehicle.
LSU, abduction, arrest made, Frank Herrera, sexual assault
---
Posted on 6/24/2016 12:53:00 PM.
A Shreveport woman is wanted by police for making false accusations that a father molested his 5-month-old daughter. Lt. Bill Davis with the Bossier Parish Sheriff's Office says 32-year-old Carrie Rivers was a babysitter for the family of the infant and when her services were no longer needed, she made up this story to make the parents mad. He says this allegation created major problems.
More
sexual assault, Bill Davis, Bossier Parish Sheriff's Office, Carrie Rivers
---
Posted on 10/30/2015 11:50:00 AM.
WVUE-TV reports the US Department of Education is investigating how LSU handles cases of rape and sexual assault. New Orleans state Senator JP Morrell has been an advocate when it comes to legislation requiring college campuses to do a better job in reporting sexual assaults.
US Department of Education, LSU, campus rape, sexual assault, JP Morrell
---
Posted on 3/24/2015 3:23:00 PM.
Michelle Southern reporting.
A former school board candidate in south Louisiana has been charged with felony sexual battery of a 12-year-old girl whom he used to coach basketball.
(pictured: Philip Ziegler campaign photo)
philip ziegler, central, school board, sexual assault, sexual batter, east baton rouge, lawrence mcleary
---
Posted on 2/24/2015 4:27:00 PM.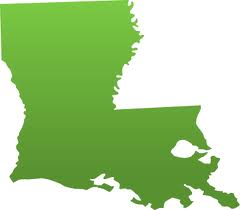 Michelle Southern reporting.
The Board of Regents approved a plan which would create a uniform policy for Louisiana's colleges in how they deal with sexual assault claims. Higher education commissioner Joe Wallo says higher ed institutions have to develop a protocol to follow when someone comes forward with a sexual assault allegation.
sexual assault, board of regents, joe wallo
---
Next Entry