Posted on 3/16/2018 1:05:00 PM.
A bill that would prevent businesses from requiring employees to sign agreements blocking them from going to court over sexual harassment claims passed the House Labor Committee. The proposal by Representative Robert Johnson is part of a nationwide effort, backed by Attorney Generals, to protect victims of workplace misconduct.
More
sexual harassment, #metoo, Robert Johnson, legislation, regular session, litigation
---
Posted on 2/28/2018 2:48:00 PM.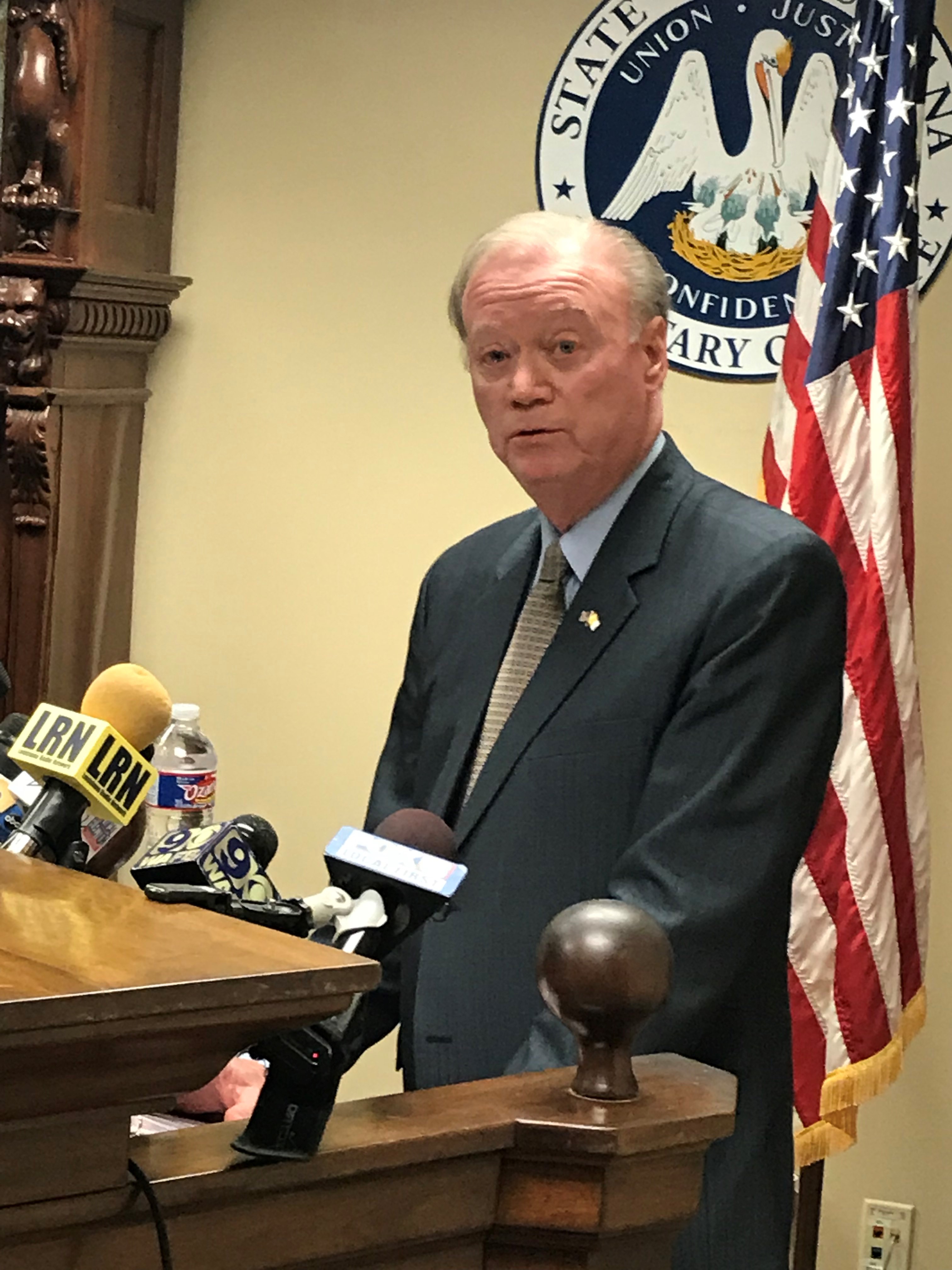 Governor John Bel Edwards is calling on Secretary of State Tom Schedler to resign immediately as a result of a lawsuit filed that accuses the state's top election official of sexual harassment. Edwards says sexual harassment in the workplace should not be tolerated.
"I'm more troubled with his own admissions which by textbook definition constitute sexual harassment," Edwards said.
More
Tom Schedler, sexual harassment, Governor John Bel Edwards, resignation
---
Posted on 2/22/2018 4:29:00 PM.
Louisiana Secretary of State Tom Schedler is being sued for allegations of sexual harassment involving his former Executive Secretary Dawn Ross. The suit alleges a pattern of repeated harassment, and claims to have multiple documents that support the accusations. Ross's attorney Jill Crafts says that includes an explicitly worded Valentine's letter from the Secretary.
More
Tom Schedler, sexual harassment, Dawn Ross,
---
Posted on 12/1/2017 7:06:00 AM.
Will holiday company parties be a bit more laid back this year, because of the heightened awareness of sexual harassment? A national conversation is underway about office misconduct in the wake of allegations against many high profile celebrities.
mark rosa, christmas parties, sexual harassment, workplace misconduct, office holiday party, co-workers, boss
---
Posted on 11/29/2017 1:03:00 PM.

The Today Show Host Matt Lauer is now another prominent name in media who has been fired amid allegations of sexual misconduct.
More
Matt Lauer, LSU Health New Orleans, Michelle Many, sexual harassment, sexual misconduct
---
Posted on 11/23/2017 7:07:00 AM.
A member of the governor's staff has resigned as a result of sexual harassment allegations. LaPolitics.com learned Deputy Chief of Staff for Programs and Planning Johnny Anderson turned in his resignation on Wednesday. Deputy Chief of Staff Richard Carbo said in a statement that they take these allegations very seriously.
Johnny Anderson, sexual harassment, resigns, John Bel Edwards, lapolitics
---
Posted on 1/21/2016 11:48:00 AM.
The LSU Professor who was fired for allegedly creating a hostile learning environment held a press conference today to announce she's suing the university. Teresa Buchanan says she was wrongfully fired for expressing academic freedom. She says it's a professor's job to stimulate students thinking and to get them to question assumptions.
More
LSU, lawsuit, Teresa Buchanan, sexual harassment, Ernie Ballard
---
Posted on 3/12/2015 12:44:00 PM.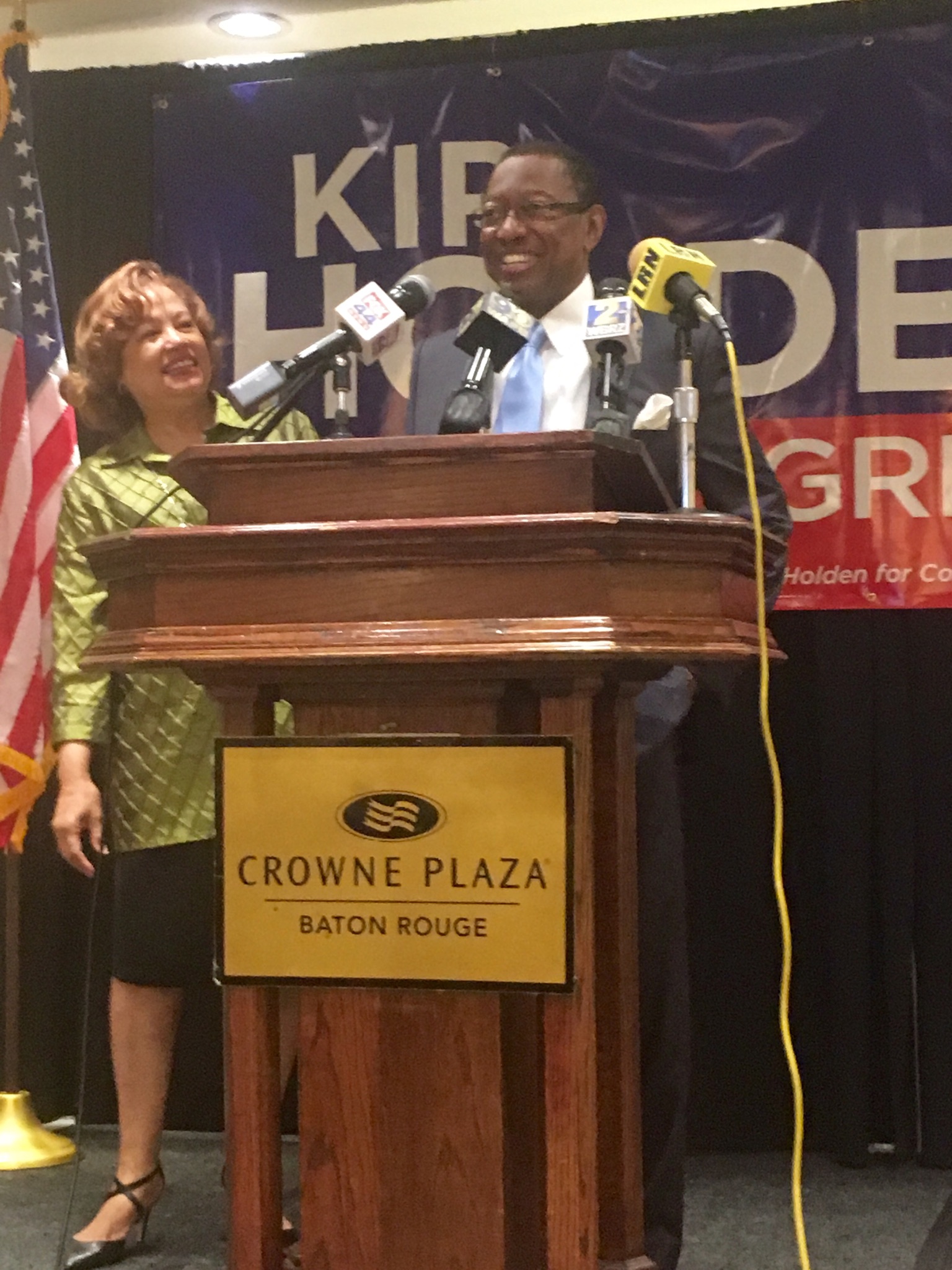 Lt Governor hopeful Kip Holden is involved in a sex scandal as a four-year-old lawsuit has surfaced claiming the Baton Rouge mayor repeatedly sexually harassed a woman who was in Louisiana on business. The lawsuit does not name Holden as a defendant and it's actually targeted at her former employer.
Kip Holden, sexual harassment, Lt. Governor
---