Posted on 12/28/2017 12:42:00 PM.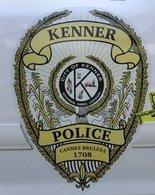 A Christmas eve shooting death initially ruled an accident, is now classified as a homicide. Kenner Police charged 29-year-old Dominque Wix with manslaughter in the shooting death of 25-year-old Akoya Skeith. Initially, Wix told officers that Skeith accidentally fired the weapon while holding it, but Lt Brian McGregor says the autopsy indicated the death was not accidental.
Kenner, Crime, Shooting, Christmas Eve, Dominique Wix, Akoya Skeith
---
Posted on 11/3/2017 11:47:00 AM.
Officers say a three-year-old toddler has died as the result of an alleged accidental shooting in St. Martin Parish. Police have arrested the uncle 28-year-old Dracolby Numa Journet of Arnaudville. He has been charged with Illegal Possession of a Stolen Firearm and Obstruction of Justice. Sheriff's Office spokeswoman Major Ginny Higgins says cops responded to the call around 7pm Thursday.
St. Martin Parish, Ginny Higgins, shooting
---
Posted on 10/23/2017 5:27:00 PM.
32-year-old Amethyst Baird Rathore of Monroe has pleaded guilty to attempted first murder of a police officer and three other charges in the January shooting of a state Department of Wildlife and Fisheries Agent. Rathore's attorney has said she suffered a concussion prior to the shooting of agent Tyler Wheeler. Legal analyst Tim Meche says her attorney may use that defense at the sentencing hearing.
More
Amethyst Baird Rathore, Tyler Wheeler, shooting, Morehouse Parish
---
Posted on 10/13/2017 4:15:00 PM.
A New Orleans police officer is dead following a shooting early this morning. NOPD identifies him as 29-year-old Marcus McNeil. Chief Michael Harrison says four officers were patrolling the area. Police are still investigating what exactly happened.
More
NOPD, shooting, marcus mcneil
---
Posted on 10/2/2017 8:20:00 PM.
This weekend's Flambeau Music Festival takes place in Ascension Parish and authorities are assuring ticketholders that safety will be of the utmost importance after Sunday night's attack at the Route 91 Harvest Country Music Festival in Las Vegas. Sheriff Jeff Wiley says preparation is the best plan for a safe and enjoyable concert.
More
Flambeau Fest, Las Vegas, shooting, Jeff Wiley, Lamar Dixon
---
Posted on 10/2/2017 8:19:00 PM.
A Baton Rouge business owner was in a shuttle near the Mandalay Bay Hotel as 64-year-old Stephen Paddock opened fire on a country music concert. Allie Wester, owner of Weddings by Allie, says she's in town for a wedding planning conference and was Snapchatting when all of a sudden her shuttle driver started driving at a high rate of speed.
More
Allie Wester, Mandalay Bay Hotel, shooting, Las Vegas
---
Posted on 10/2/2017 11:46:00 AM.
One person is dead and another person was seriously wounded in a shooting that took place on I-20 in Shreveport just after midnight. Shreveport PD Corporal Angie Willhite says when officers arrived, they spotted a green SUV stopped on the inside wall.
"Inside that SUV was the driver of the vehicle, he had been struck multiple times by gunfire and the passenger who had been struck at least once," Willhite said.
Shreveport, I-20, shooting
---
Posted on 8/30/2017 4:26:00 AM.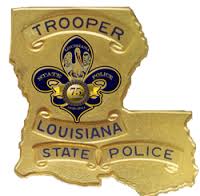 A Lincoln Parish sheriff's deputy is recovering and a suspect is dead following an officer-involved shooting on Highway 80 on Tuesday at noon. State Trooper Michael Reichardt says the fatal incident occurred after the unnamed deputy conducted a traffic stop.
More
Michael Reichardt, Lincoln Parish Sheriff's Office, Simsboro, shooting
---
Posted on 7/14/2017 5:30:00 AM.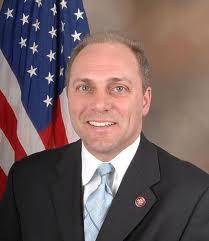 It's been one month since House Majority Whip Steve Scalise was shot at a Virginia ballpark. The Jefferson Parish Congressman continues to recover from a gunshot wound to the hip sustained in a shootout on members of Congress. Baton Rouge Congressman Garret Graves says he's been in touch with Scalise and his family throughout this ordeal.
More
Garret Graves, Steve Scalise, Ed Orgeron, shooting
---
Posted on 6/15/2017 5:36:00 AM.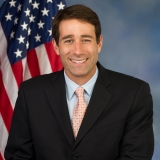 Baton Rouge Congressman Garret Graves says the attack on House Majority Whip Steve Scalise and others at a congressional baseball game practice is a sign of the turbulent times in our country. He says it's okay to have different ideas and opinions, in fact we should celebrate that. But he says this is taking our differences too far.
More
Garret Graves, Steve Scalise, shooting,
---
Next Entry