Posted on 3/6/2018 12:47:00 PM.
So what happens now that the legislature wasn't able to come to any agreement on solving the fiscal cliff? Governor John Bel Edwards doubts legislators can pass a budget for next fiscal year in the regular session, so another special session is likely
.
More
budget, Cameron Henry, John Bel Edwards, shortfall, taxes
---
Posted on 3/16/2016 3:43:00 AM.
It's expected we'll get a better idea of the exact budget deficit facing the state at today's Revenue Estimating Conference meeting. LSU Economist Dr. Jim Richardson serves on the panel and he says they'll hear from the state's fiscal office about how much was actually raised during the special session.
More
Revenue Estimating Conference, budget deficit, Jim Richardson, shortfall
---
Posted on 2/9/2016 4:07:00 AM.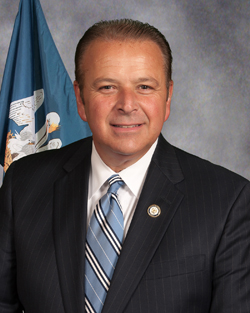 Michelle Southern reporting.
New Republican Louisiana Speaker of the House Taylor Barras says he was anticipating more proposed spending reforms in Governor John Bel Edwards call for the special session.
"Our Republican group was hoping that there would be at least some items in there that would give us the opportunity to talk structural fixes," said Barras.
The session begins Sunday at 4pm, and must end at 6pm, March 9th.
taylor barras, budget, john bel edwards, republicans, shortfall
---
Posted on 12/30/2015 1:00:00 PM.

The state's fiscal situation is worse than previously thought. Jay Dardenne, who is the budget architect for Governor-elect John Bel Edwards, says the revenue shortfall for this fiscal year has grown to 750-million dollars, thanks to a drop in oil prices and a slump in collections from sales taxes and corporate income taxes.
Budget, Jay Dardenne, shortfall, John Bel Edwards
---