Posted on 11/14/2018 12:35:00 PM.
Many residents in north central Louisiana woke up to snow falling on Wednesday and it goes down as the earliest accumulation of snowfall for that part of the state. National Weather Service Shreveport meteorologist Mario Valverde says a light dusting of snow covered several parishes, but the most accumulation was in Monroe.
More
Winter Weather, Shreveport, Monroe, Snow, National Weather Service
---
Posted on 10/25/2018 4:59:00 AM.
The 112th Annual State Fair gets kicked off today in Shreveport. With about sixty carnival rides, rodeo events, parades and more, there is plenty to do for every member of the family. The event first took place in 1906 and State Fair spokesperson Russell Adams says the fair is tradition for many families.
More
State Fair, Shreveport, Family Events
---
Posted on 7/11/2018 12:48:00 PM.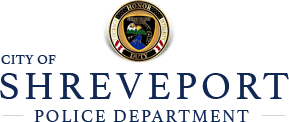 A Shreveport man has been sentenced to five years in prison after being convicted of Bigamy.
40-year-old Jeffery Brooks had already been convicted of sex crimes in November against two teenage girls when investigators discovered he has also married to two different women.
Assistant DA Britney Green says one of the wives read about Brooks' sex crime conviction and alerted investigators to their marriage.
Britney Green, Jeffery Brooks, Shreveport
---
Posted on 6/13/2018 3:34:00 PM.
A Shreveport craft beer's popularity has outpaced the expectations of the brewery behind the beverage. 318 Golden Ale, named for the area code where you can find the beer, was released in March.
More
318 Golden Ale, Great Raft Brewing, Craft Beer, Shreveport, 318, Beer, Brewery
---
Posted on 5/21/2018 3:50:00 AM.
The Miss USA finals are tonight in Shreveport. It's an event that not only brings glamour to northwest Louisiana, but the pageant is also expected to produce a five-million-dollar economic impact. Shreveport-Bossier Convention and Tourist Bureau spokesperson Chris Jay says the contestants have enjoyed their time preparing for the big night.
Miss USA, Shreveport, Hirsch Coliseum, Chris Jay
---
Posted on 5/9/2018 1:05:00 PM.
Western Global Airlines will invest 3 million dollars in a new Shreveport facility, which could lead to 170 direct jobs. Louisiana Economic Development estimates an additional 308 new jobs will be created by the facility run by the Florida based company. Secretary Don Pierson says they'll take over the former Continental Express Jet hangar.
More
Western Global Airlines, Shreveport, Louisiana Economic Development
---
Posted on 3/29/2018 12:44:00 PM.
71 people were arrested in a north Louisiana bust targeting prostitution and human trafficking. The sweep took place from March 20th-23rd. Authorities have released the names, with ages ranging from 68 years-old to a juvenile. Shreveport Police Corporal Angie Willhite says the charges involve a wide range of criminal behavior.
More
Shreveport, Bossier, Caddo, sex trafficking
---
Posted on 3/19/2018 4:12:00 PM.
Shreveport-Bossier will play host to both this year's Miss USA and Miss Teen USA pageants, with Miss USA confirmed for May 21st. It'll be the first time both pageants have ever been held at the same location back to back. Miss USA will air live on FOX-TV from the Hirsch Memorial Coliseum.More
Shreveport, Bossier, Miss USA, Miss Teen USA
---
Posted on 3/14/2018 4:53:00 PM.
Public Service Commission staffer Hunter Coleman is being hailed as a hero, after he dove into cold water in Shreveport to pull a motorist out of vehicle that crashed into a pond on Monday night. Four people, including three children, were saved from the wreck, but the driver died at nearby hospital. Coleman says he doesn't remember much from his heroic effort.
More
Public Service Commission, Hunter Coleman, Shreveport
---
Posted on 2/12/2018 12:25:00 PM.
A Shreveport woman was arrested and charged with exploitation of persons with infirmities and felony identity theft after an investigation by Caddo Parish deputies. 37-year-old Dorothy Edwards was a caregiver for a disabled 65-year-old-woman and is accused of stealing more than 20,000 dollars. Spokesperson Cindy Chadwick says it was a long con.
More
identity theft, Caddo Parish, Shreveport
---
Next Entry