Posted on 1/5/2018 9:58:00 AM.
House fires statewide have claimed 16 lives since Christmas according to State Fire Marshal Butch Browning. This morning, Baton Rouge firefighters battled a blaze that killed at least three people. Browning says space heaters are the cause of many of these fires.
"If you have a space heater, you turn it off and you unplug it at bedtime. Many of these fires are occurring while people are sleeping and they're not afforded the opportunity to wake up and defend themselves."
space heaters, Butch Browning, state fire marshal
---
Posted on 11/12/2014 12:43:00 PM.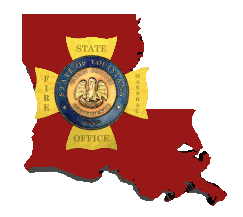 The coldest temperatures of the fall have arrived and that could result in an increase in home fires. The American Red Cross says heating sources are the second leading cause of home fire deaths, and fatal home fires increase in the winter months.
Cold, fire safety, space heaters, Butch Browning
---
Posted on 11/12/2013 2:06:00 PM.
With the coolest temperatures of the season rolling in tonight, State Fire Marshal Butch Browning is reminding Louisianians to keep simple safety in mind when it comes to warming your home. First he says the most important thing you can do is ensure you have working smoke alarms in your residence.
More
state fire marshal butch browning, heaters, space heaters, low temperatures
---