Posted on 12/4/2018 11:42:00 AM.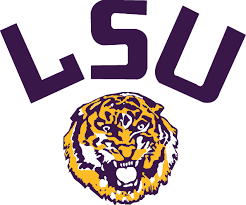 Good news for Tigers fans looking to attend the Fiesta Bowl: tickets will likely be available through the school for at least the next few days for the game against undefeated UCF in Glendale Arizona. Ticket Operations Assistant Director Brian Broussard has some advice for folks who want to be with other members of the Purple and Gold nation.
More
Fiesta Bowl, LSU, Football, Brian Broussard, Louisiana, sports, 2018, UCF
---
Posted on 11/2/2018 2:38:00 AM.
ESPN has named southeast Louisiana the center of the football universe this weekend with the two best games of the week being played in Baton Rouge and New Orleans.

#3 LSU takes on #1 Alabama in Tiger Stadium, and president of Visit Baton Rouge Paul Arrigo says the hotels are packed.
Louisiana, sports, football, NFL, College, NCAA, LSU, Bama, Saints, Rams, tourism
---
Posted on 7/16/2015 5:08:00 PM.
The Louisiana High School Athletic Association announces it has finalized a four-year agreement with the officials association, which means high school sporting events will go on as scheduled this fall. LHSAA Executive Director Eddie Bonine says this is an agreement that needed to be done and he's happy they were able to take the final step.
LHSAA, LHSOA, referees, sports, Louisiana, Eddie Bonine
---
Posted on 7/13/2015 11:05:00 AM.
The LHSAA and its officials have reached a tentative agreement that will prevent a work stoppage by referees this fall. Louisiana High School Officials Association President Paul LaRosa says they were able to come to terms after a four hour plus meeting in Baton Rouge on Sunday.
LHSAA, Louisiana High School Officials Association, Paul LaRosa, sports
---