Posted on 10/9/2018 5:45:00 PM.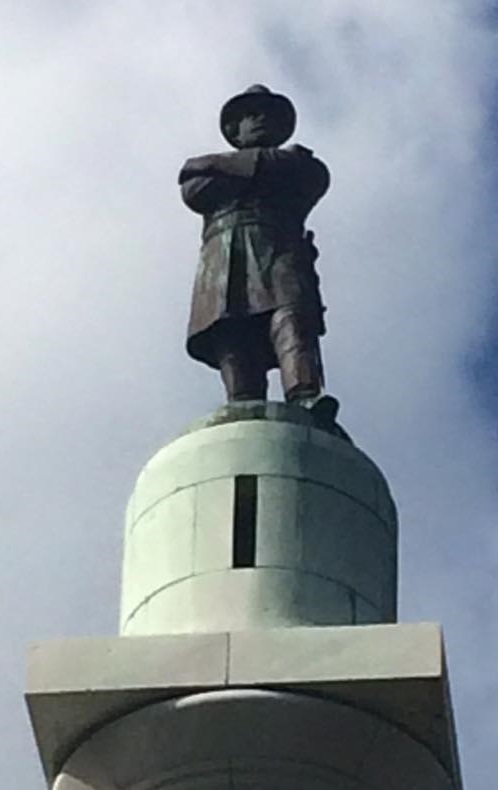 A petition is circulating that calls for Lee Circle in New Orleans to be renamed Brees Circle in honor of the Black and Gold's most beloved athlete. A statue of Confederate General Robert E Lee once stood high above the circle where uptown meets downtown. Petition creator Blake Ivey says the idea came to him last April.
More
Drew Brees, NFL, Saints, Black and Gold, statue, monument, Brees Circle Petition, Louisiana, 2018
---
Posted on 9/28/2018 4:42:00 AM.
A statue of the late Dr. Billy Cannon, the school's only Heisman Trophy Winner, was unveiled during a private cermony Friday night.
"For us it's bittersweet, because he's not here, so I'm sure there will be a lot of tears, we are ecstatic, there are really no words to express how we feel about it," said Bunnie Cannon, the daughter of Billy Cannon.
Bunnie Cannon, statue, Billy Cannon, LSU
---
Posted on 8/4/2017 11:12:00 AM.
The LSU Athletic Hall of Fame Committee has decided to honor football legend Dr. Billy Cannon with a statue on the Baton Rouge campus. Cannon graduated from the state's flagship university in 1959 and is the school's only Heisman Trophy winner. Cannon says receiving this honor is not something that you expect.
More
LSU Athletic Hall of Fame, Billy Cannon, statue
---
Posted on 6/27/2014 12:58:00 PM.
Michelle Southern reporting.
Governor Bobby Jindal has sent a letter to LSU officials asking that a statue of Pistol Pete Maravich be erected in front of the PMAC on campus. Jindal says this would be an appropriate way to memorialize such a significant figure in LSU and Louisiana history. Tiger Rag Editor Luke Johnson doesn't see this happening.
More
pete maravich, bobby jindal, statue, LSU, basketball
---