Posted on 4/25/2018 5:06:00 AM.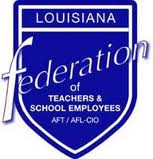 A teachers strike in Kentucky that led to increased funding for schools and higher pay is inspiring educator walkouts and work stoppages across the south. Louisiana Federation of Teachers is now polling its members to see what actions they would favor to address quality of life for teachers and students. LFT spokesperson Les Landon says it's not just about winning a bigger paycheck.
More
strike, labor, Louisiana Federation of Teachers, Les Landon
---
Posted on 3/7/2018 12:09:00 PM.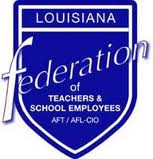 West Virginia teachers won a five percent raise for all state workers after a nine day strike. In the wake of reports showing Louisiana teachers are paid 2,000 dollars less than the regional average, Louisiana Federation of Teachers President Larry Carter says if all other options are exhausted to get better conditions for teachers, he would support a strike.
More
strike, labor, Louisiana Federation of Teachers, Larry Carter
---