Posted on 4/22/2016 12:59:00 PM.
A report by the National Center for Health Statistics finds the suicide rate in the US has increased by 24% from 1999 to 2014. LSU Health New Orleans Clinical Assistant Professor of Psychiatry Dr. Michelle Moore says there isn't a specific reason why the number has gone up.
More
suicide, National Center for Health Statistics, LSU Health New Orleans, Michelle Moore, Mandeville High School
---
Posted on 2/1/2016 12:55:00 PM.
Michelle Southern reporting.
A woman who was rescued by Jefferson Parish Sheriff's deputies, after police say she jumped off the Huey P Long Bridge over the Mississippi River, is undergoing psychiatric care today. Colonel John Fortunato says they got a 911 call around 1pm Sunday from someone saying they'd seen a female park and abandon her car on the bridge.
jefferson parish sheriff's office, suicide, rescue, Huey P Long Bridge, Mississippi River, John Fortunato, Jordan Burst, David Lowe
---
Posted on 12/2/2015 12:14:00 PM.
State Police say a shooting at the Morehouse Parish Courthouse has left one man dead. Trooper Michael Reichardt says 42-year-old Keith Atkins was in court for a hearing when the incident happened.
shooting, suicide, Morehouse, courthouse, Keith Atkins, Michael Reichardt
---
Posted on 9/14/2015 10:28:00 AM.
The East Baton Rouge Parish Sheriff's Office is still trying to make sense of a murder-suicide in Central that left four people dead, including three brothers.
murder, suicide, Rodney Chemin, Joseph Allen, Perry Allen, Mark Allen, East Baton Rouge Parish, Sheriff's Office, Casey Rayborn Hicks
---
Posted on 5/14/2015 11:47:00 AM.
The New Orleans Police Department report the bodies of a missing mother and her two children were found in a car in New Orleans East. They say 25-year-old Michelle McCullum and her children, 5-year-old Caden and 3-year-old Cylie, were found dead in an apparent murder-suicide.
murder, suicide, Michelle McCullum, Michael Harrison, New Orleans, police
---
Posted on 1/29/2015 11:35:00 AM.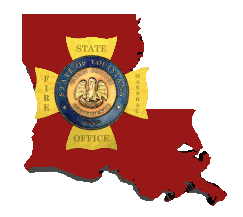 The State Fire Marshal's Office has determined that yesterday's fire in Calhoun, where two bodies were recovered, was a murder suicide. Fire Marshal Butch Browning says they believe the situation began with a domestic dispute between 52-year-old Larry Lisotta and his wife, 57-year-old Diane Lisotta.
More
Calhoun, Larry Lisotta, Diane Lisotta, Butch Browning, murder, suicide
---
Posted on 8/13/2014 4:48:00 AM.
The recent death of actor-comedian Robin Williams has opened a discussion about suicide across the country. The death of the 63-year-old entertainer has been officially ruled a suicide.
More
suicide, Howard Osofsky, depression, Robin Williams
---
Posted on 2/3/2014 11:10:00 AM.
The weekend death of Morgan City Police Chief Travis Crouch in a hotel room in Biolxi is being investigating as a suicide officials say. Morgan City Police Department spokesman Lt. James Blair says Crouch was on a leisure trip for the weekend at the Beau Rivage with his fiance.

More
morgan city police chief travis grouch, james blair, suicide, beau rivage, biolxi police department
---
Posted on 1/16/2014 2:23:00 PM.

The Livingston Parish Sheriff's office says they are investigating a Wednesday night shooting as an apparent murder-suicide involving a husband and wife. Sheriff Jason Ard says when deputies responded to a Denham Springs area home around 7 last night, they discovered two bodies inside.

More
livingston parish sheriff, jas ard, murder, suicide, children, denham springs
---