Posted on 5/21/2018 5:57:00 PM.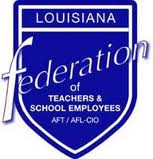 A survey from the Louisiana Federation of Teachers indicates that 61 percent of union members support a statewide walkout or strike to accomplish their goals of better school funding and pay raises. The survey was inspired by a series of successful teacher's strikes in other states. LFT president Larry Carter says they're ready to send a message to the legislature.
More
Louisiana Federation of Teachers, Larry Carter, survey, teacher strike
---
Posted on 2/7/2018 5:05:00 AM.
Topcashback.com surveyed thousands of adults asking their opinion on Valentine's Day gifts that may have some of you scrambling for the receipts. Chief Communications Officer Natasha-Rachel Smith says according to their results, materialistic gifts are out, and quality time is in.
More
Valentine's Day, survey, lingerie
---
Posted on 5/15/2017 11:52:00 AM.
LSU's head football coach Ed Orgeron is helping spread the word about how flood victims can get federal assistance. The governor's spokesperson Richard Carbo says Coach O said he wants to be as helpful as possible during the recovery process. The newly-minted head coach will be the voice of PSAs about the ongoing recovery efforts.
More
Richard Carbo, Coach O, flood recovery, survey
---
Posted on 4/21/2017 11:48:00 AM.
A group opposing Governor John Bel Edwards tax plan has paid for a poll that shows a majority of Louisiana residents are concerned about the economy and oppose higher taxes on businesses.
More
Kelli Bottgher, Truth In Politics, survey, taxes, jobs, economy
---
Posted on 3/28/2017 4:50:00 AM.

Most families are satisfied with their child's early childhood provider. That's according to a recent survey from the Department of Education, which finds 90 percent of respondents are likely to choose their program again.
More
Jenna Conway, DOE, early childhood, survey, education
---
Posted on 3/17/2016 12:05:00 PM.
An LSU Public Policy Research lab survey finds 63 percent of Louisianans believe the state is heading in the wrong direction. This is the most on record since the survey began tracking opinions in 2003.
More
LSU Public Policy Research Lab, Michael Henderson, survey, wrong direction
---
Posted on 5/25/2015 3:32:00 PM.
The state Department of Transportation continues to gather feedback from motorists on how I-10 through the Baton Rouge area should be improved. People can go online to i10br-dot-com and take a 21 question survey through the end of the month.
Louisiana, Department of Transportation, Rodney Mallett, I-10, survey
---
Posted on 5/15/2015 10:53:00 AM.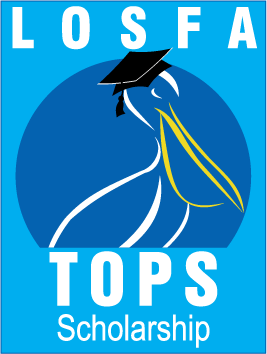 High School graduation season is underway and a recent statewide survey shows almost two-thirds of voters favor the TOPS scholarship program to remain fully funded despite lawmakers efforts to put a cap on the awards. A bill that would put limits on TOPS scholarship awards has passed the Senate and will be considered in the House.
Louisiana, TOPS, scholarships, budget crisis, survey, Bernie Pinsonat
---
Posted on 5/14/2015 3:37:00 AM.

A recent Southern Media and Opinion Research poll shows that voters approve of a series of revenue generating bills the House passed to cover state's $1.6 billion budget deficit. Pollster Bernie Pinsonat says 67-percent of respondents want to see the state raise revenue from several different sources to deal with the budget crisis.
Bernie Pinsonat, Louisiana, budget, poll, survey
---
Posted on 4/7/2015 10:47:00 AM.
A recent LSU Public Policy Research Lab poll finds support for legally recognized same-sex marriage in Louisiana lags well behind the national average, but the gap between supporters and opponents is shrinking. Director Michael Henderson says national support for same-sex marriage is between 55- and 60-percent.
More
same-sex marriage, LSU, Public Policy Research Lab, Michael Henderson, survey
---
Next Entry