Posted on 9/7/2018 2:25:00 AM.
The Second Amendment Sales Tax Holiday kicks off today, but the savings won't be as substantial as in years past. That's due to the legislature's decision to end state sales tax holidays in the final budget compromise from the special session. But local sales tax exemptions are still in effect.
More
2nd Amendment, Sales Tax Holiday, tax, Louisiana, 2018, Roger Bergeron
---
Posted on 6/5/2018 2:01:00 AM.
The second special session of the year crashed and burned when lawmakers failed to pass a sales tax bill and that could result in a 30% cut to TOPS and 20% reduction in higher ed funding next fiscal year. The House rejected a Senate backed sales tax plan that would have replaced most of the 648-million dollars in expiring revenue.More
special session, Louisiana, budget, fiscal cliff, legislation, tax, 2018, John Bel Edwards, Taylor Barras, Karen Carter Peterson
---
Posted on 6/3/2018 10:35:00 PM.

The Senate passed a budget, and a tax bill to pay for it, that fully funds TOPS, higher ed, and healthcare. The tax bill raises 508 million dollars by renewing half of the expiring penny sales tax, and eliminating some business tax deductions. Ville Platte Senator Eric LaFleur says it's a compromise that he hopes everyone can be content with.
More
Louisiana, budget, tax, special session, 2018, legislature
---
Posted on 5/29/2018 5:35:00 AM.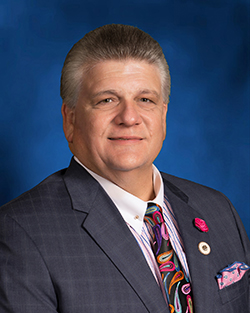 GOP House Caucus Chairman Lance Harris' tax bill that raises 366-million dollars of the 648-million dollar budget shortfall passed the House after a weekend of deliberations that got the legislation 76 votes, 6 more than it needed to make it to Senate Revenue and Fiscal Affairs. Harris, who Friday said this tax bill is designed to cut government, celebrated the passage.
More
Louisiana, special session, fiscal cliff, tax, 2018, Lance Harris, Cameron Henry
---
Posted on 4/7/2016 9:18:00 AM.
A study paid for by the Louisiana Cannabis Association finds medical marijuana use could be a 200 to 330 million dollar industry, if the state loosens its restrictions on who could use the prescription drug. Spokesperson Jesse McCormick says under current law only about 4,000 people can be legally prescribed medical marijuana. He says if medical marijuana was also available to those with chronic pain and other serious ailments, the number of eligible patients increases to as much as 105-thousand.
More
medical marijuana, Jesse McCormick, cannabis, tax
---
Posted on 2/1/2016 5:33:00 PM.
Commissioner of Administration Jay Dardenne says new revenues, possibly from an additional one-cent increase to the state sales tax, are needed to stave off big cuts to public colleges and health care services. Dardenne says they are being honest with the public when they say, just cutting the budget will not solve this fiscal year's 750-million dollar shortfall.
More
Commissioner of Administration, Jay Dardenne, revenue, tax, budget shortfall
---
Posted on 1/30/2016 11:52:00 AM.
Governor John Bel Edwards argues against those who say he is breaking a campaign promise by proposing to raise taxes to address Louisiana's massive budget shortfall. Edwards says the proposals he's made are different than talked about during the election, because the facts are different. He also says these proposals are not what he wanted, but necessary.
More
Governor, John Bel Edwards, John Kennedy, campaign, tax
---
Posted on 4/13/2015 4:15:00 AM.
What is expected to be a very difficult legislative session begins Monday in Baton Rouge. Lawmakers will have until June 11th to approve a spending plan that takes into account a one-point-six billion dollar shortfall. Senate President John Alario says legislators are looking at ways to generate more state revenue.
John Alario, budget cuts, film tax credit program, tax, budget shortball
---
Posted on 3/30/2014 2:46:00 AM.

Michelle Southern reporting.
On April 5th there are several local governments in Louisiana that have tax measures on the ballot and voter turnout for that election will likely be low. That's why state senator Bret Allain (ah-Leh) of Franklin has filed a constitutional amendment to require at least a voter turnout of 20% before any tax measure would be implemented.
More
bret allain, tax, voting, elections, april 5th
---