Posted on 7/1/2017 9:56:00 AM.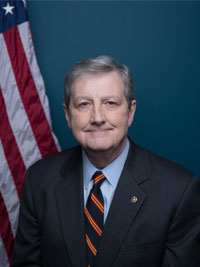 U.S. Senator John Kennedy is among 10 Senate Republicans calling for the cancellation of the August recess in order to address issues that demand immediate attention. Kennedy says the current Senate calendar shows only 33 potential working days remaining before the end of the fiscal year and they've yet to approve meaningful reforms.
"Tax reform, health care, fixing Dodd-Frank, getting a flood insurance bill passed, passing an infrastructure bill," Kennedy said.
John Kennedy, U.S. Senator. August recess, health care reform, tax reform, National Flood Insurance Program
---
Posted on 6/10/2017 7:22:00 AM.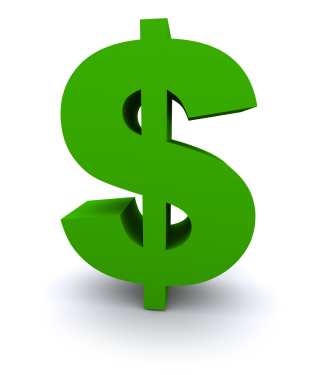 With one special session already started, another one is already looming in their future. The goal of the current special is to pass a budget for the next fiscal year, but the governor says another one will be needed to implement tax reform and address a looming fiscal cliff in 2018. Kenner Representative Julie Stokes is disappointed the legislature didn't accomplish that during this year's fiscal session.
More
Julie Stokes, Kenny Havard, fiscal session, special session, tax reform
---
Posted on 6/5/2017 1:53:00 PM.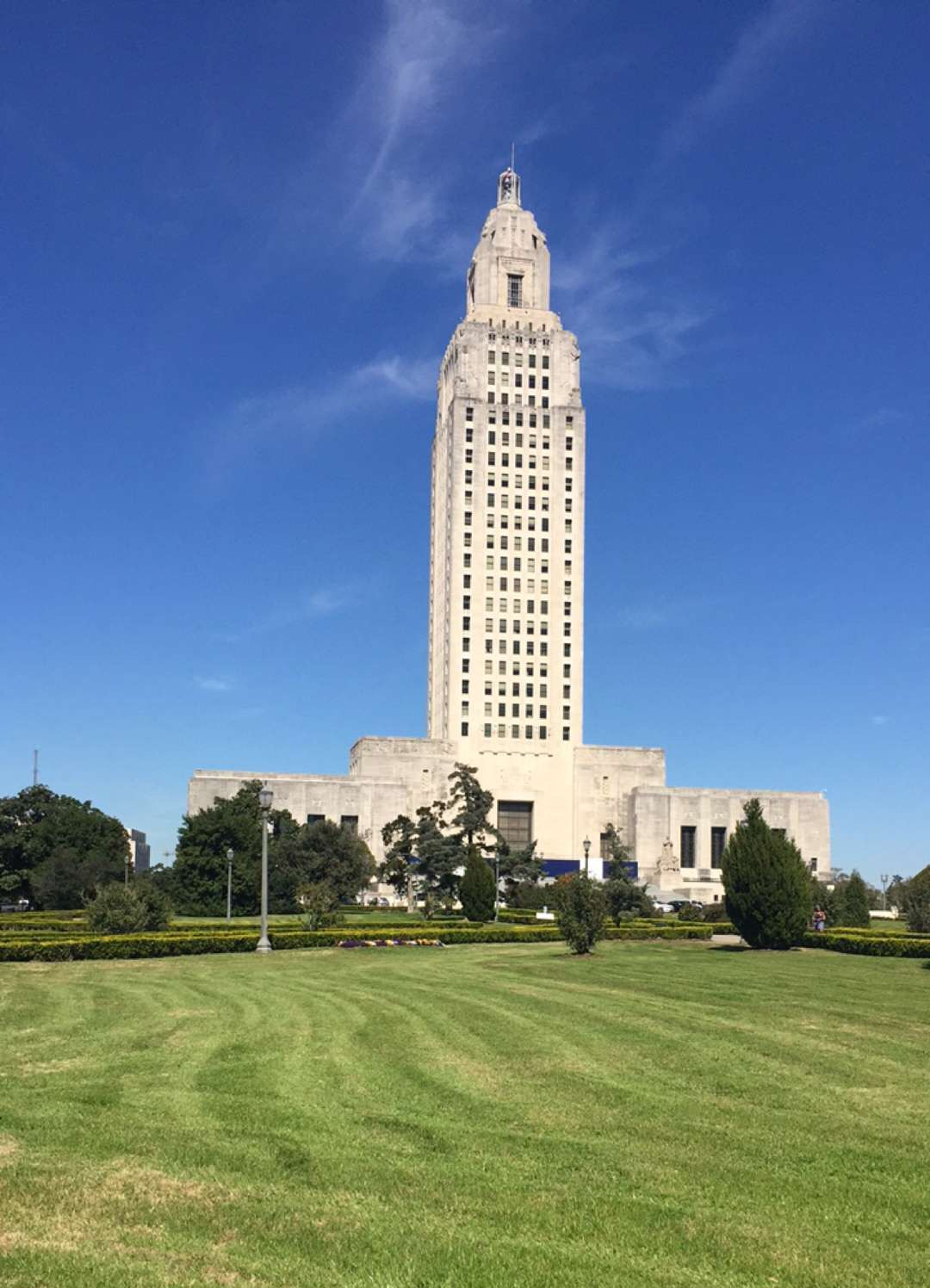 Heading into the 2017 legislative session, lawmakers talked about reforming Louisiana's tax structure with $1.3 billion in temporary taxes set to expire next year. But lawmakers will not pass any legislation this year dealing with the fiscal cliff. Baton Rouge Representative Barry Ivey expresses his frustration.
More
legislative session, Barry Ivey, Julie Stokes, tax reform
---
Posted on 5/9/2017 7:18:00 PM.
Legislation backed by Governor John Bel Edwards' that called for shifting the tax burden from individuals to businesses died in the House Ways and Means committee. Council for a Better Louisiana President Barry Erwin says it appears the Republican dominated legislature is not interested in overhauling the state's tax structure.
Tax plan, Louisiana legislature, Barry Erwin, John Bel Edwards, House Republicans, tax reform,
---
Posted on 4/25/2017 3:24:00 AM.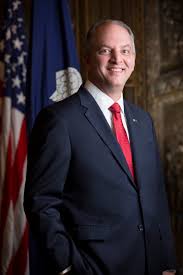 It's expected a 30 second commercial from Governor John Bel Edwards will hit the airwaves this week, promoting his budget plan. The governor is pushing a proposal to place a new tax on businesses while reducing individual income taxes. Political analyst Bernie Pinsonat says he doesn't have much support from legislators.
More
legislative session, Bernie Pinsonat, John Bel Edwards, tax reform
---
Posted on 4/18/2017 3:08:00 AM.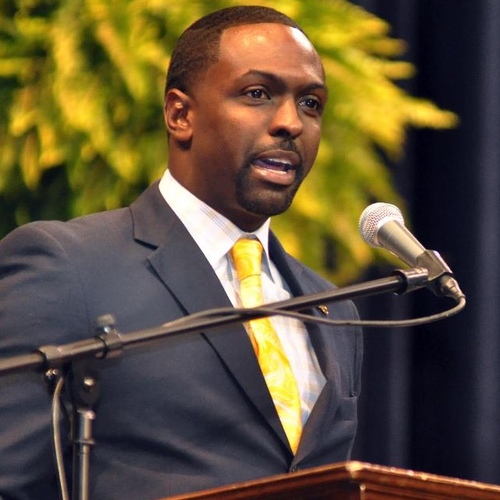 Baton Rouge Representative Ted James says he supports Governor John Bel Edwards' tax reform plan, which includes getting rid of tax incentives on big corporations and reducing personal income taxes. But the Democrat says the governor's proposals have not gained a lot of traction among Republicans and there no alternatives at this point.
More
legislative session, Ted James, criminal justice reform, tax reform
---
Posted on 4/12/2017 2:07:00 PM.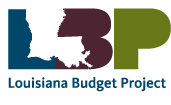 The Louisiana Budget Project has studied Governor John Bel Edwards' tax plan and has determined 95% of Louisianans would receive a tax cut. LBP Executive Director Jan Moller says the top 5% of wage earners would pay higher taxes.
More
legislative session, Louisiana Budget Project, Jan Moller, tax reform
---
Posted on 4/10/2017 2:59:00 PM.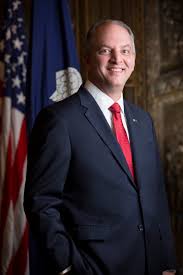 The 2017 session is underway and Governor John Bel Edwards told lawmakers now is the time to pass long-term tax reform that provides budget stability, so Louisiana can better fund its priorities. Edwards is pushing a plan that would increase taxes on many businesses, but promises to lower taxes on most Louisiana residents.
More
legislative session, John Bel Edwards, tax reform
---
Posted on 4/10/2017 4:01:00 AM.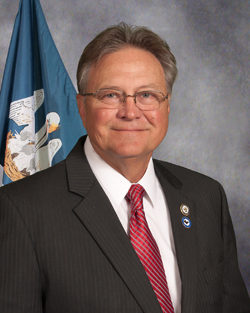 Even Democrats are unsure about the Governor John Bel Edwards ambitious tax plan that he's asking lawmakers to pass during the legislative session. Edwards' proposal calls for a new tax that would be placed on the state's largest businesses. Minden Representative Gene Reynolds heads the state Democratic Caucus and says getting the necessary 70 votes in the House will be a challenge.
More
Gene Reynolds, tax reform, fiscal session, taxes
---
Posted on 2/23/2017 2:54:00 AM.
Now that the special session is over, attention turns to the fiscal session that begins in April. The Louisiana Budget Project has released its tax reform blueprint. Senior Policy Analyst Nick Albares says we need a tax system that is fair, adequate, competitive, timely, and sustainable. He says one way to do that is to eliminate the federal income tax deduction, which is a credit only two other states offer.
More
Nick Albares, Louisiana Budget Project, tax reform, regular session
---
Next Entry