Posted on 9/11/2018 12:32:00 PM.
The month of August saw small business optimism hit an all-time high according to the latest survey by the National Federation of Independent Business. It's a new record for the 45 year history of the survey, topping the previous record set in July 1983. NFIB State Director Dawn Starns says much of the credit for the high marks goes to improved economic policy.
More
NFIB, Small Business, Tax Reform
---
Posted on 4/18/2018 3:13:00 PM.
Entergy has announced that the tax savings from the federal tax reform bill will be passed back to customers starting in May. The savings will be implanted in two stages through September.
More
Entergy, Louisiana, Phillip May, tax reform
---
Posted on 12/21/2017 12:53:00 PM.
Congress's 1.5 trillion dollar tax overhaul has many wondering how this will impact their finances. The wholesale changes touch everything from investment returns to charitable donations, and radically alters tax season for most Louisianans. Baton Rouge area CPA Brandon Lagarde says the bill should lower taxes for most in the state.
Tax Reform, CPA, Brandon Lagarde
---
Posted on 12/20/2017 1:32:00 PM.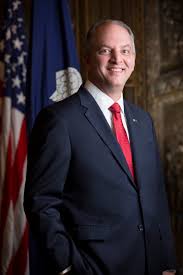 Governor John Bel Edwards plans on having a February special session to address the looming fiscal cliff, but only if there is an agreement in with House Republican leaders on a plan to address the one billion dollar deficit. The deadline is January 19.
"We will only call that special session if there is an agreement in principle between myself and congressional leadership as to how we will address the cliff," Edwards said.
John Bel Edwards, Fiscal Cliff, Tax Reform
---
Posted on 12/20/2017 12:23:00 PM.
U.S. Senator Bill Cassidy says the Tax Cuts and Jobs Act approved by Congress does more than just cut taxes for working families. Cassidy says the legislation also allows victims of last year's floods in North and South Louisiana to deduct all of their personal casualty losses from their taxable income, which could means thousands of dollars.
More
Bill Cassidy, tax reform, flood victims, Historical Tax Credit, coastal erosion
---
Posted on 12/2/2017 10:18:00 AM.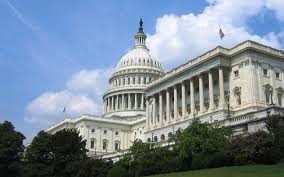 Louisiana's U.S. Republican Senators voted for a tax reform bill approved on a 51-49 vote. Senator Bill Cassidy says it will cut taxes for working families in Louisiana. John Kennedy says the non-partisan Tax Foundation says Louisiana will see an increase of 12,000 jobs and the average family will gain $1,800 in after-tax income.
John Kennedy, Bill Cassidy, U.S. Senator, Tax Foundation, tax cut, tax reform, Louisiana Budget Project
---
Posted on 11/28/2017 5:00:00 PM.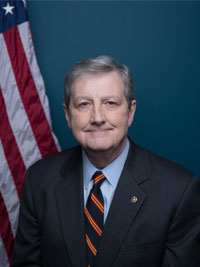 Tax reform remains hanging in the balance as U.S. Senators are considering an overhaul that Republicans say will give an average family of four an additional 14-hundred dollars in annual income. The bill passed the Senate Budget Committee Tuesday 12-to-11 and heads to the Senate floor. Senator John Kennedy cites three benefits
.
Sen. John Kennedy, tax reform, senate, house, congress
---
Posted on 11/10/2017 10:13:00 AM.
U.S. Senator Bill Cassidy, a member of the Senate Finance Committee, supports the Senate's GOP tax plan which was unveiled on Thursday. Cassidy says the proposed legislation would help families and help businesses grow by cutting taxes and simplifying the tax code. He says a family of four would see a tax cut of over 14-hundred dollars.
Bill Cassidy, tax reform, tax credits
---
Posted on 11/6/2017 5:00:00 AM.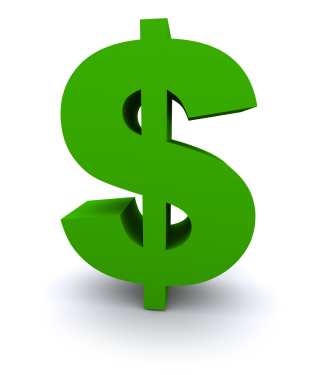 So what do local tax preparers have to say about how the GOP tax plan will affect our pocketbooks? Among the changes, the plan eliminates the ability to deduct state income tax, which is between two and six percent in Louisiana. Brandon Legarde with the Society of Louisiana CPA's says that one change impacts everyone.
More
tax reform, GOP, income taxes, tax deductions
---
Posted on 11/2/2017 4:35:00 PM.
The House GOP tax reform plan announced Thursday would consolidate the current seven tax brackets into four and would double the standard deduction, giving an average family of four nearly 12-hundred-dollars more income per year. But Jan Moller with the Louisiana Budget Project says the one-and-a-half-trillion-dollar cuts in the package over ten years will affect services many rely on.
GOP tax plan, tax reform, Garret Graves, Jan Moller, Clay Higgins
---
Next Entry