Posted on 3/20/2018 11:02:00 AM.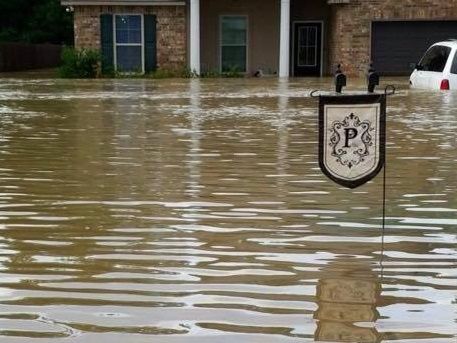 Recent flood victims can qualify for flood rebate dollars by re-filing your 2016 tax returns. Basically, if you lost more than $500 that wasn't covered by insurance or government grants you can now deduct the difference from your 2016 income tax return.

Brandon Lagarde is the tax director at Postlethwaite and Netterville in Baton Rouge.
Flood relief, tax returns, 2016, Louisiana, Brandon Lagarde
---
Posted on 3/19/2018 12:58:00 PM.

That new car in the neighbor's driveway probably has you thinking that their tax return came in, but if you've filed and are getting worried about where your money is, the Department of Revenue wants to remind you not to worry, it's on its way.
More
taxes, tax returns, Department of Revenue, Louisiana, Byron Henderson, money
---
Posted on 12/11/2017 5:23:00 PM.
A 32-year-old Lafayette man faces up to five years in prison after pleading guilty to using President Donald Trump's social security number to try and obtain a copy of the president's federal tax information. Legal Analyst Tim Meche says Jordan Hamlett will likely get probation or very little time. He says no harm was done by Hamlett's actions.
More
Jordan Hamlett, Donald Trump, tax returns, Tim Meche
---
Posted on 3/3/2017 4:36:00 AM.
Over 20,000 Louisiana taxpayers are due a refund from the federal government and time is running out to claim them. IRS spokesperson Bill Brunson says these individuals have not received their refund, because they didn't file a 2013 federal income tax return. He says citizens due this cash must file the necessary paperwork by April 18.
More
Bill Brunson, IRS, tax returns, tax refunds, taxes
---
Posted on 5/16/2016 4:56:00 AM.

Today, May 16th, is the deadline for Louisianans to file state income taxes for 2015. Kizzy Payton with the Department of Revenue says it's important for taxpayers to pay today or go online to request an extension to avoid any penalties.
More
Department of Revenue, Kizzy Payton, tax returns, Federal Disaster Area
---
Posted on 3/3/2015 10:34:00 AM.
The state Department of Revenue announces that state tax refunds are now being issued. The department had said that it would not issue refunds until March 2nd, but actually began doing so last Friday.
More
Louisiana, Department of Revenue, Kizzy Payton, tax returns
---
Posted on 1/31/2014 4:04:00 AM.
Tax filing season begins January 31st and the Louisiana Department of Revenue should be careful when choosing a tax preparer. Spokesperson Byron Henderson says authorities know that fraudulent tax preparers are out there because a bunch of them have been arrested.
More
tax returns, tax fraud, tax preparation tips, louisiana tax department of revenue,
---