Posted on 4/10/2018 3:44:00 AM.
A 24-7 Wall Street report shows Louisiana taxpayers are tied for fifth in the least amount of taxes paid to local and state governments. LSU economist Doctor Jim Richardson says this state has been a low tax state for years.

Jim Richardson, taxes, 24-7 Wall Street, sales taxes, income taxes, Louisiana
---
Posted on 3/23/2018 12:33:00 PM.
LSU's Manship School for Mass Communication released its second report of the year that looked at a survey of Louisianans on pressing state issues. The questions were focused on how to address the billion dollar budget gap the state will face come July.
More
taxes, fiscal cliff, Manship School
---
Posted on 3/19/2018 12:58:00 PM.

That new car in the neighbor's driveway probably has you thinking that their tax return came in, but if you've filed and are getting worried about where your money is, the Department of Revenue wants to remind you not to worry, it's on its way.
More
taxes, tax returns, Department of Revenue, Louisiana, Byron Henderson, money
---
Posted on 3/6/2018 12:47:00 PM.
So what happens now that the legislature wasn't able to come to any agreement on solving the fiscal cliff? Governor John Bel Edwards doubts legislators can pass a budget for next fiscal year in the regular session, so another special session is likely
.
More
budget, Cameron Henry, John Bel Edwards, shortfall, taxes
---
Posted on 2/26/2018 3:37:00 PM.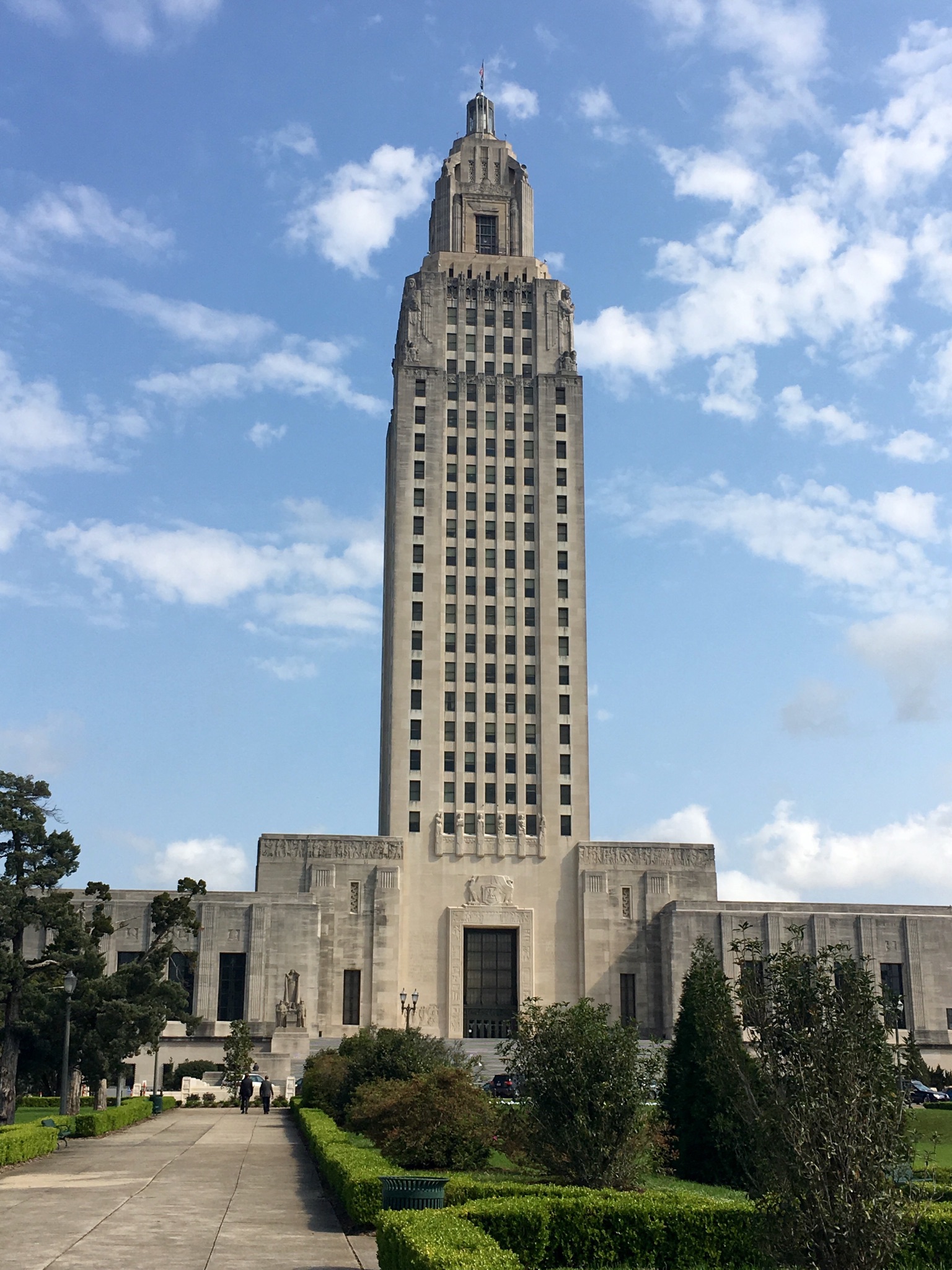 A slew of last minute amendments added to some revenue generating bills in the House Ways and Means Committee has bogged down the special session, and convinced lawmakers to reschedule today's votes to Wednesday. Shreveport Representative Alan Seabaugh tacked a number of changes that did not go well with Democrat Marcus Hunter. Hunter says the amendments are so in-digestible that this group of legislators might as well just go home.
More
special session, Louisiana, budget, fiscal cliff, taxes, Marcus Hunter, Taylor Barras
---
Posted on 2/25/2018 4:52:00 AM.
Taxes are down 14% for utility companies in the wake of the federal tax overhaul, but Louisianans haven't seen lower rates. The Public Service Commission says they anticipate lower rates as a result, but Commissioner Lambert Boissierre says you may have to wait until the summer to see the change.

"The estimate came in at approximately four months, so were looking at something like June is the current estimate."
Public Service Commision, taxes, utilities
---
Posted on 2/19/2018 12:38:00 PM.
The Senate Democratic Caucus offers a solution on solving the one-billion dollar shortfall. Chairman Troy Carter proposes compressing income tax brackets, removing sales tax exemptions that benefit some businesses and expand the sales tax base, so certain services are taxed.
More
fiscal cliff, Troy Carter, Senate, Democrats, taxes
---
Posted on 2/6/2018 11:56:00 AM.
Several state senators are urging Governor John Bel Edwards to call a special session this month to fix a one-billion dollar revenue shortfall for next fiscal year. Edwards is waiting on House Republicans to get behind tax bills to make up the shortfall. Port Allen Senator Rick Ward says for legislators to agree on a plan, they need to be at the State Capitol.
Louisiana, fiscal cliff, special session, Governor John Bel Edwards, Senator Rick Ward, state budget, taxes, tax expiration
---
Posted on 1/31/2018 11:15:00 AM.
Today is the deadline for retailers to mail notices to Louisiana residents who purchased products online, but did not pay sales tax at the time of purchase. Customers are required to include these forms so they can pay those taxes when they file their taxes this year. Louisiana Department of Revenue spokesperson Byron Henderson says after you receive the notice, you have two options.
More
taxes, online shopping, Department of Revenue
---
Posted on 1/3/2018 1:25:00 AM.
A few national corporations announced they'd be giving holiday bonuses last week as a result of the GOP tax bill, but on a local level the response has been somewhat more muted. LSU economist Loren Scott says Louisiana business are still analyzing the thousand page tax bill, and it's too early to predict exactly how it will play out back home
…
Economy, Taxes, Finance
---
Next Entry