Posted on 6/13/2017 4:52:00 AM.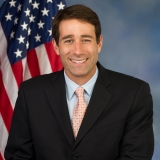 Baton Rouge Congressman Garret Graves files legislation aimed at providing financial relief to 2016 flood victims. Graves says even after Congress appropriated billions of dollars for flood recovery, there are thousands and thousands of flood victims who are far from whole following the floods.
More
Garret Graves, flood victims, flood recovery, taxes
---
Posted on 5/12/2017 5:56:00 AM.
Raising taxes is not popular among voters, according to a survey from Southern Media and Opinion Research. Lawmakers have proposed increasing taxes on everything from a pack of cigarettes to a gallon of gasoline to close a looming budget hole. Pollster Bernie Pinsonat says two-thirds of voters say they do not want their legislator to raise the state's gas tax.
More
Bernie Pinsonat, Southern Media and Opinion Research, taxes, poll
---
Posted on 4/25/2017 5:09:00 PM.
Governor John Bel Edwards remains hopeful lawmakers can pass a budget plan to address the loss of $1.3 billion in temporary taxes that expire next year. Edwards spoke with reporters shortly after his proposed tax on business sales was tabled for the legislative session. Edwards says there are still multiple tax bills waiting to be discussed.
More
John Bel Edwards, Lance Harris, taxes, fiscal session
---
Posted on 4/21/2017 11:48:00 AM.
A group opposing Governor John Bel Edwards tax plan has paid for a poll that shows a majority of Louisiana residents are concerned about the economy and oppose higher taxes on businesses.
More
Kelli Bottgher, Truth In Politics, survey, taxes, jobs, economy
---
Posted on 4/18/2017 7:41:00 AM.
The House Ways and Means continues its review of the various bills to change Louisiana's tax structure in an effort to provide more budget stability. Today the panel looks at sales taxes. Houma Representative Tanner Magee has a proposal to lower the state sales tax from five to two-percent, and remove the unnecessary exemptions when a sales tax is not collected.
More
Tanner Magee, sales tax, legislative session, taxes
---
Posted on 4/18/2017 3:37:00 AM.
As lawmakers look at structural tax reform, a big idea floating around the capitol involves eliminating unnecessary tax exemptions. A bill by New Orleans Senator JP Morrell that would do just that is heading to the Senate floor. The proposal would scrap the education tax credit that parents or guardians are able to claim.
More
JP Morrell, taxes, tax credits, education, TOPS,
---
Posted on 4/17/2017 11:55:00 AM.
Week two of the legislative session is underway, and it appears legislators are far from agreeing to a funding plan for next fiscal year's budget. House Appropriations Chairman Cameron Henry says lawmakers have more than 150 tax bills to look over, and they're still missing vital information on many of them.
More
Cameron Henry, fiscal session, taxes,
---
Posted on 4/14/2017 4:28:00 AM.
Time is running out to file your federal income taxes, but procrastinators have a couple extra days. Baton Rouge Tax Preparer Brandon Lagarde says tax day is traditionally April 15, but it falls on a Saturday this year, which means the deadline would usually be Monday. But he says the nation's capital will observe Emancipation Day on Monday.
More
Brandon Lagarde, CPA, tax season, income taxes, taxes
---
Posted on 4/10/2017 4:01:00 AM.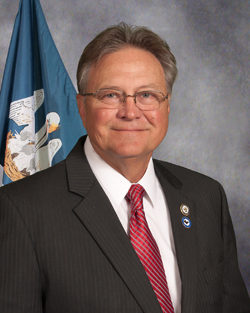 Even Democrats are unsure about the Governor John Bel Edwards ambitious tax plan that he's asking lawmakers to pass during the legislative session. Edwards' proposal calls for a new tax that would be placed on the state's largest businesses. Minden Representative Gene Reynolds heads the state Democratic Caucus and says getting the necessary 70 votes in the House will be a challenge.
More
Gene Reynolds, tax reform, fiscal session, taxes
---
Posted on 3/27/2017 2:44:00 PM.
A statewide survey finds a majority of Louisiana residents support higher taxes if the tax revenues go towards public schools, colleges, health care and roads. But Director of the LSU Public Policy Research Lab, Michael Henderson, says their poll doesn't mean taxpayers are completely fine with just higher taxes to fund government.
More
Michael Henderson, LSU Public Policy Research Lab, taxes, gasoline tax
---
Next Entry