Posted on 6/21/2017 11:40:00 AM.
Tropical Storm Cindy has weakened a bit as of late this morning, but rain still remains a major threat. The system is expected to make landfall on the western Louisiana coast early tomorrow morning. That's according to State Climatologist Barry Keim, who says Cindy has sustained winds at 50 mph, and will bring in a lot of wet weather.
More
Barry Keim, Tropical Storm Cindy, rain, tornado, tropical storm
---
Posted on 3/1/2016 3:02:00 PM.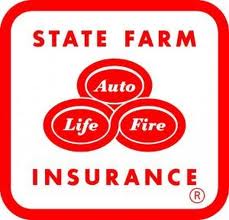 A study from State Farm finds Louisiana ranks 11th in the US in paid wind claims. Spokesperson Roszell Gadson says in 2015, State Farm paid 3,300 wind and tornado claims on structures around the state. Gadson says last week's tornado outbreak illustrates we we are in a very active part of the country when it comes to severe weather.
More
State Farm, Roszell Gadson, wind damage, tornado, wind claims
---
Posted on 2/24/2016 12:01:00 PM.
Cleanup is underway in several south Louisiana parishes after eight tornadoes touched down during a powerful storm system that roared through the state Tuesday. St. James spokesperson Brandon Keller says two people were killed when one of twisters leveled an RV park in Convent.
More
St. James Parish, Brandon Keller, Assumption Parish, John Boudreaux, tornado
---
Posted on 11/2/2015 12:08:00 PM.
Rapides Parish continues to clean up after severe weather ripped through the area over the weekend. Rapides Parish Sheriff's Lt. Tommy Carnline says a tornado touched down Saturday morning in the Elmer community that caused some damage.
Louisiana, weather, tornado, Rapides Parish, Elmer, Tommy Carnline
---
Posted on 12/23/2014 5:39:00 PM.
The National Weather Service says a tornado touched down in Tangipahoa Parish near Amite on Tuesday causing damage to nearly 20 homes. Jeff McKneely, with the Tangipahoa Parish Emergency management, says thankfully no one was hurt.
(Picture from Tangipahoa Parish Government)
More
Tornado, Tangipahoa Parish. Jeff McKneely
---
Posted on 10/17/2014 1:36:00 PM.
Michelle Southern reporting.
The community that was hardest hit by the EF2 tornado in northeast Louisiana this week is making news because of the huge way they are rallying together to help each other out in the aftermath. Alan West Brockman is president of a property management company in Monroe and a local musician. He says it was amazing to see how many people came out to help clear all the debris.
monroe, tornado, EF2, Cory Bahr, Alan West Brockman
---
Posted on 4/28/2014 11:12:00 AM.
Michelle Southern reporting.
The Bossier Parish Sheriff's office says they believe a tornado touched down overnight near Plain Dealing causing damage to dozens of homes in the northwest portion of the parish. Lt. Bill Davis says they received a report from a resident in the area that they'd spotted the tornado around 3:20am.
More
bossiter parish, plain dealing, bill davis, tornado
---
Posted on 12/23/2013 10:48:00 AM.
The clea
n up continues in northeast Louisiana after strong winds and a tornado knocked down trees and caused property damage. The National Weather Service has confirmed a twister touched down on Saturday in Union Parish. Sheriff Dusty Gates says hundreds of people were without power all day Sunday and into today.

Union Parish, Sheriff Dusty Gates, Downsville, tornado
---