Posted on 10/18/2018 4:35:00 AM.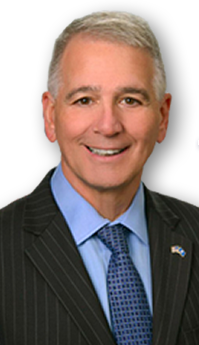 Consumers could pay higher prices on goods shipped from China, if the United States goes through with President Trump's decision to pull out of the Universal Postal Union. Congressman Ralph Abraham applauds the decision, because he says under the current 144-year-old treaty, China receives shipping subsidies usually reserved for poor nations, giving their businesses an unfair advantage.
More
Universal Postal Union, Louisiana, Ralph Abraham, China, 2018, trade war
---
Posted on 8/21/2018 5:21:00 AM.
The Iraqi government has agreed to purchase 15,000 tons of American rice in a deal that should relieve some pressure on Louisiana rice growers who are feeling the burn from an escalating trade war with China, and other nations.
More
Iraq, Louisiana, 2018, Ralph Abraham, agriculture, tariffs, trade war
---
Posted on 7/23/2018 11:59:00 AM.
Governor John Bel Edwards sent an open letter to President Donald Trump imploring the Commander in Chief to consider the effects a trade war with China will have on the Louisiana economy. Edwards cited a report from Forbes that highlighted Louisiana as most at risk for damage from the tariffs. Edwards says it's not a hostile letter, but a reminder about the dangers of a trade war.
More
Governor John Bel Edwards, President Donald Trump, trade war
---
Posted on 6/19/2018 12:52:00 PM.
The escalating trade war with China is not good news for Louisiana's Agriculture Industry. Ag Commissioner Mike Strain says the Bayou State has the largest trade surplus with China

More
Louisiana agriculture, President Trump, trade war
---