Posted on 9/26/2016 5:44:00 AM.
After 114 wins, a BCS National Championship and two SEC championships, Les Miles is no longer the head coach at LSU. Miles, along with LSU offensive coordinator Cam Cameron were let go, after a bad loss to Auburn to drop their record to 2-2.
les miles, firing, ed oregeron, cam cameron, lsu, travin dural, jamal adams
---
Posted on 10/3/2015 9:05:00 PM.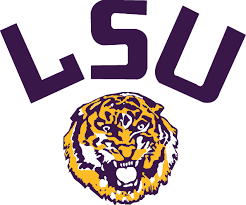 LSU running back Leonard Fournette became the first back in SEC history on Saturday night to rush for over 200 yards in three consecutive games. Fournette had 233 yards rushing and three touchdowns in a 44-22 win over Eastern Michigan. The Heisman candidate finished 17 yards shy of tying the school record for most rushing yards in a game.
LSU, Leonard Fournette, Brandon Harris, Malachi Dupre, Deion Jones, Travin Dural
---
Posted on 9/19/2015 7:13:00 PM.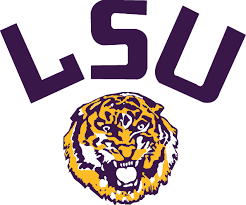 LSU running back Leonard Fournette made his case as an early Heisman Trophy front-runner in an impressive showing on a steamy September afternoon in Tiger Stadium. Fournette rushed for a career-high 228-yards and three touchdowns as the Tigers walloped Auburn 45-21.
LSU, Auburn, Leonard Fournette, Travin Dural, Brandon Harris,
---
Posted on 10/11/2014 10:23:00 PM.
Les Miles secured his 100th win as head coach at LSU on Saturday night in Gainesville and it typified his time in Tiger Town. Twists and turns, especially in the 4th quarter, but in the end, the Tigers beat the Florida Gators 30-27.
More
LSU, Florida, Anthony Jennings, Colby Delahoussaye, Travin Dural, Leonard Fournette, Ricky Jefferson
---
Posted on 9/10/2014 1:00:00 PM.
Coach Les Miles said LSU's leading wide receiver Travin Dural was at practice Wednesday after he was involved in a car following last Saturday's game.

The wreck was minor, but Dural needed stitches to repair a cut on his forehead.
Travin Dural, Glen Guilbeau, LSU, ULM, car accident
---