Posted on 10/25/2018 11:44:00 AM.
The Board of Regents will ask for a $172 million increase in state funding for public colleges next year. The request would push state funding for higher ed to $1.2 billion for the 2019-20 budget year that begins July 1. Higher Ed Commissioner Kim Hunter Reed says the additional funding will help students who are struggling with the rising cost of education.
More
Higher Ed, Kim Hunter Reed, Tuition, College
---
Posted on 10/14/2018 12:17:00 PM.
According to a report from the Center on Budget and Policy Priorities, Louisiana has slashed state funding to higher education by more than 40 percent in the last decade, which is the highest in the nation. That means rising tuition costs for students. Higher Education Commissioner Kim Hunter Reed says that makes it tough on low-income families.
More
Higher Ed, Kim Hunter Reed, Tuition, College
---
Posted on 6/26/2017 10:25:00 AM.
Universities within the UL system will see their lowest fee increase in a decade, as their Board of Supervisors approved a hike of less than three percent for the nine public colleges. Fee increases range from $98 to $212.
More
Jim Henderson, UL System, higher education, tuition, fees
---
Posted on 4/19/2017 5:03:00 AM.
Southeastern Louisiana University is issuing a promise to incoming freshmen not to raise their tuition, if they commit to completing their degree in four years. University President John Crain says they're seeing students taking longer and longer to earn a bachelor's degree, and the Southeastern Promise encourages students to graduate in four years.
More
John Crain, Southeastern Louisiana University, higher education, tuition
---
Posted on 2/23/2017 3:34:00 AM.
With the rising cost of college tuition, many students are looking towards the internet to find ways to pay for school. GoFundMe Spokesperson Bobby Whithorne says nationally over the last three years, they've had over 130,000 campaigns on their website raise over $60 million for kids in college. He says there's been an increase in this state, as well.
More
GoFundMe, tuition, Billy Whithorne
---
Posted on 11/15/2016 5:03:00 AM.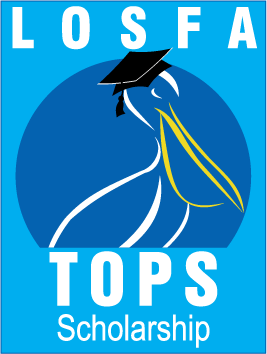 This week thousands of Louisiana college students will have a difficult decision to make, as they're reminded they will owe almost 60% of their semester's tuition in January. For the first time in its history, TOPS will not cover a recipient's entire tuition because the legislature was not able to fully fund the program. Higher Ed Commissioner Joe Rallo says some students could be forced to drop out.
More
Joe Rallo, TOPS, higher ed, tuition
---
Posted on 6/3/2016 12:01:00 PM.
Louisiana voters could decide this fall if universities should have the authority to set their own tuition as a result of a proposed constitutional amendment that is close to receiving final legislative passage. Currently, the legislature must approve a tuition hike if it goes above a certain percentage.
More
Joseph Rallo, Higher Education, constitutional amendment, legislative session, tuition
---
Posted on 12/8/2015 1:28:00 PM.
Starting with the senior class 2018, Louisiana high school students who attend public school will be required to apply for financial aid for college. State Superintendent of Education John White says students are leaving tens of millions of dollars on the table every year because they do not apply…
More
John White, financial aid, college, tuition
---
Posted on 4/22/2015 12:13:00 PM.

Legislation that would give public colleges the authority to raise tuition and fees without legislative approval advanced out of the House Education Committee today. Hammond Representative Chris Broadwater says this legislation is needed because state funding for universities has been on the decline since 2008.
House education, tuition, fees, higher ed, colleges, state funding
---
Posted on 3/31/2015 11:09:00 PM.

Mandeville Senator Jack Donahue files legislation that he says will control the costs of the TOPS scholarship program. Donahue says under his bill a baseline would be set on how much a student receives for tuition and that dollar amount will not go up in future years, unless the legislature votes to change it.
Jack Donahue, TOPS, tuition, Higher Ed, Taylor Foundation
---