Posted on 11/19/2017 3:00:00 AM.
You will see a slight savings this year on Thanksgiving dinner. An American Farm Bureau Marketbasket survey estimates it will cost $43.27 on average in Louisiana. Farm Bureau Federation News Director Neil Melancon says a large inventory of turkeys are helping to drive prices down
.
thanksgiving dinner, turkey, cheaper prices
---
Posted on 11/16/2015 3:51:00 AM.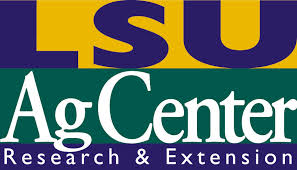 Due to this year's outbreak of avian influenza, will there be enough turkeys for Thanksgiving? Professor and Poultry Extension Specialist with the LSU Ag Center Theresia Lavergne says the last confirmed case of this flu was in June and it affected almost four percent of turkeys in the country. She says but you'll still be able to find a turkey.
More
turkey, avian flu, LSU Ag Center, Theresia Lavergne
---
Posted on 3/27/2015 3:58:00 AM.
Turkey season opens Saturday and the Louisiana Department of Wildlife and Fisheries predicts a bumper crop for hunters. Wild Turkey and Resident Small Game Leader, Jimmy Stafford, says there should be some carryover this season after bad weather lead to a poor hunting last year.
More
Louisiana, turkey, hunting, Jimmy Stafford
---
Posted on 11/20/2013 7:58:00 AM.
The company that produces more turkeys than anyone is facing a shortage this Thanksgiving. Ross Pruit is an extension economist with the LSU Ag Center. He says fresh, large, whole turkeys, 16 pounds and greater are in short supply this year at Butterball.

More
butterball, ross pruit, turkey, thanksgiving
---