Posted on 9/22/2017 2:18:00 PM.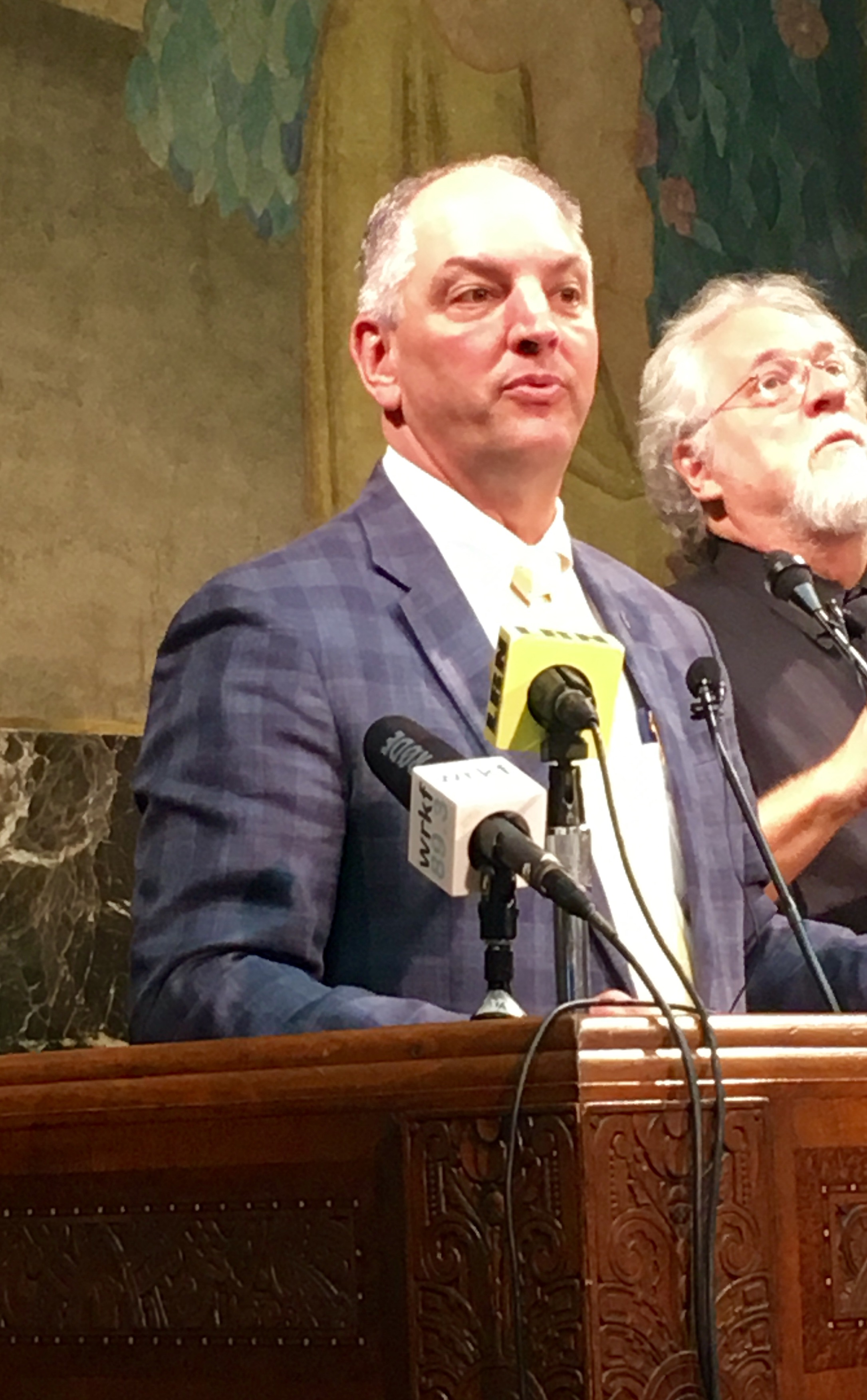 In response to last week's death of 18-year-old Maxwell Gruver, the LSU fraternity pledge, who died in a suspected hazing incident involving alcohol, Governor John Bel Edwards is requesting universities review their hazing policies. Edwards does not want to see another student die as a result of hazing.
"Louisiana has moved a long way over the last number of years in instituting policies and practices to guard against this, but it did happen, so we have to redouble our efforts," Edwards said.
John Bel Edwards, hazing policy, universities, Maxwell Gruver
---
Posted on 5/20/2015 4:00:00 PM.
Legislation by Hammond Representative Chris Broadwater that would allow state colleges to raise fees for students passes the state House. Gonzales Representative Eddie Lambert wanted assurance from Broadwater that this measure would not affect tuition.
colleges, universities, higher education, fees, Chris Broadwater
---
Posted on 4/15/2015 2:33:00 PM.
Over 100 college students gathered on the steps of the State Capitol today to rally against proposed budget cuts to public universities. Nearly all of Louisiana's colleges were represented and many held up signs that said "No Funding, No Future".
colleges, universities, higher education, rally, David Teagle, Jesse Elliott, Gerald Long
---