Posted on 12/10/2015 11:56:00 AM.
Angola warden Burl Cain has decided to give up his post at the end of the year after nearly 21 years on the job. Cain's resignation comes weeks after The Advocate newspaper published articles questioning whether his real estate deals with relatives and friends of inmates violated Department of Corrections rules.
Angola, warden, resignation, Burl Cain
---
Posted on 1/6/2015 4:40:00 AM.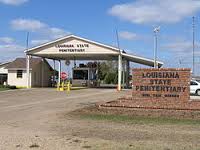 Michelle Southern reporting.
Angola warden Burl Cain says he has not taken any steps to install a cooling system on death row. A federal judge has ruled that the state needs to take more measures to cool off death row during the hot summer months. The ruling is currently under appeal. Cain says it would be too expensive to add any type of cooling system at the prison.
burl cain, warden, Louisiana state penitentiary, angola
---