Posted on 3/7/2017 4:51:00 AM.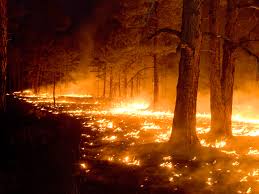 Recent state budget cuts to the Department of Agriculture means Louisiana might not have the necessary resources to fight wildfires. That's according to Ag Commissioner Mike Strain, who says one of the issues with the Gatlinburg fire in Tennessee is that the federal government decreased their firefighting budget. He say that means there wasn't appropriate forest management.
More
Mike Strain, Department of Agriculture, wildfires, budget cuts, firefighters
---
Posted on 11/4/2016 5:20:00 AM.
Wildfire risks are elevated across the Bayou State. Agriculture and Forestry Commissioner Dr. Mike Strain says we've seen several fires in the past few days because of the dry conditions. He says the possibility for wildfires will only increase in the coming days.
More
Mike Strain, wildfires, burn bans
---