Posted on 10/19/2018 12:43:00 PM.
It may be a warmer than normal winter outlook across most of the country, but forecasts say Louisiana will be in for an average Bayou Winter, with above average rain totals. State Climatologist Barry Keim says that's due to the likely presence of a weak El Nino that's sending cloudy weather our way.
More
winter, temperature, rain, weather, Barry Keim, Louisiana, forecast, 2018
---
Posted on 1/2/2018 11:32:00 AM.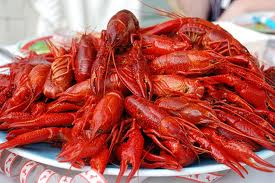 The arctic blast keeping Louisianans indoors is threatening this year's crawfish harvest. The state's winters are usually wet and mild, perfect conditions for breeding plenty of big crawfish, but the near record lows have halted production. Louisiana Crawfish Promotion Board President David Savoy says if the below freezing temperatures continue, it could kill off a large part of this year's harvest.
crawfish, winter, fishing
---
Posted on 12/27/2017 11:49:00 AM.
Louisiana is experiencing another very cold day, and it looks to stay this way and get even chillier into the New Year. State Climatologist Barry Keim says the polar vortex has arrived with a vengeance and it's going to affect us for at least the next week and perhaps even longer.
Barry Keim, winter, cold, freeze, freezing rain
---
Posted on 12/6/2017 2:49:00 AM.
A cold front has crossed the state, bringing Louisiana the coldest weather of the season. State Climatologist Barry Keim says we can expect to see clouds and lingering rain through Thursday. He says break out the sweaters and winter coats.

"Low temperatures this morning are in the 40s across the state and high temperatures this afternoon are only going to reach into the 50s and the temperatures are going to continue to fall over the next few days."
Barry Keim, cold front, rain, winter
---
Posted on 2/27/2017 3:06:00 AM.
This February could go down as the warmest on record since 1932 for the Bayou State. That's according to State Climatologist Barry Keim who says the average temperature in Louisiana this month is floating right around 61 degrees and the current record is 61.2 degrees. He says it's going to be close.
More
Barry Keim, winter, records
---
Posted on 12/21/2016 1:12:00 AM.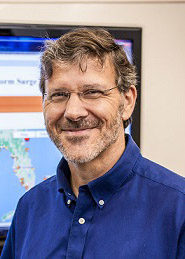 Winter Solstice officially began at 4:44 this morning, according to State climatologist Barry Keim. He says we've been experiencing some cold temperatures this week, but the Climate Prediction Center is calling for warmer and drier than normal conditions for the next three months.
barry keim, winter
---
Posted on 12/22/2015 3:27:00 AM.
Winter is here. Winter officially began at 10:49PM Monday night with the winter solstice.
winter, weather, Louisiana, forecast, Barry Keim
---
Posted on 3/4/2015 10:53:00 AM.
A Winter Storm Warning is in effect for parishes north of I-20, ahead of a strong cold front that will move through the state this evening. Gary Chatelain, with the National Weather Service in Shreveport, says rain is forecast for the area today and that could become a problem as that front descends across north Louisiana.
More
Winter, Louisiana, Gary Chatelain, freezing
---
Posted on 2/27/2015 10:11:00 AM.
This week's wintry weather that hit Louisiana could result in a lower supply of crawfish this weekend. Mark Shirley, with the LSU AgCenter, says pond water temperatures dropped into the 40's this week, which keeps crawfish from crawling into traps.
More
winter, weather, crawfish, Mark Shirley
---
Posted on 12/22/2014 12:05:00 PM.
Now that winter has officially begun, lots of folks may start experiencing Holiday Blues. Michele Many (Main-EEE), a clinical social worker with the LSU Department of Psychiatry says it's very common to become depressed during the Christmas season. She says this happens, in part, because we're getting less UV exposure due to the shorter winter days.
depression, winter, michele many, holiday blues
---
Next Entry